Friday, September 9, 2022
5:45 pm
In-Person Only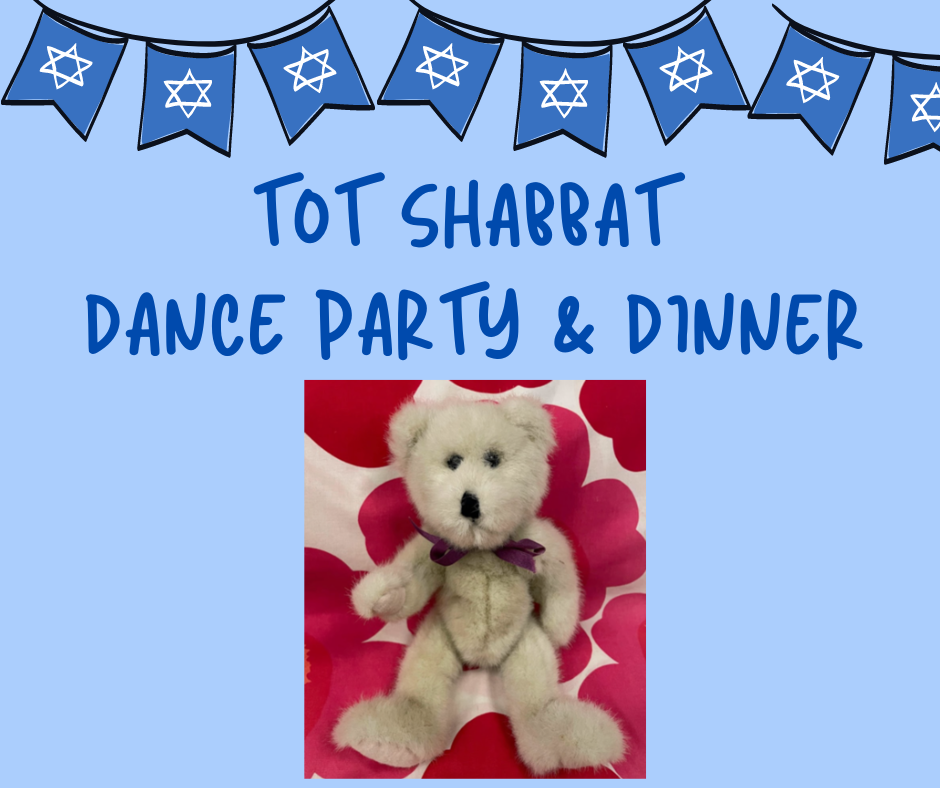 Join Family Engagement Specialist Nancy Kaplan and Director of Congregational Learning Rabbi Sam Pollak for a Tot Shabbat Dance Party & Dinner!
B.Y.O. Bear! (or another cuddly friend to snuggle with). We'll share Shabbat blessings and our Thankfuls. We'll move, wiggle, snap, tap, clap, sing, snuggle, dance with our cuddly friends, and welcome B'rachah the "Dragosaur" to help us say blessings over juice and challah.
All are invited to stay for a vegetarian pizza DINNER which will be served inside—and can be enjoyed inside or outside (weather permitting).
Kindly R.S.V.P. for DINNER to Nancy at no later than Tuesday, September 6 with the number of adults and children for dinner and any dietary restrictions.
Invite your friends! We'll have babysitters with crafts and activities to keep your little ones busy while you visit over dinner.
Please see the KS COVID-19 Policy for our current COVID-19 requirements.