Kerem Shalom offers a dynamic, once-per-week Hebrew School program that empowers our students to find their own path to an authentic relationship with their Jewish heritage and identity.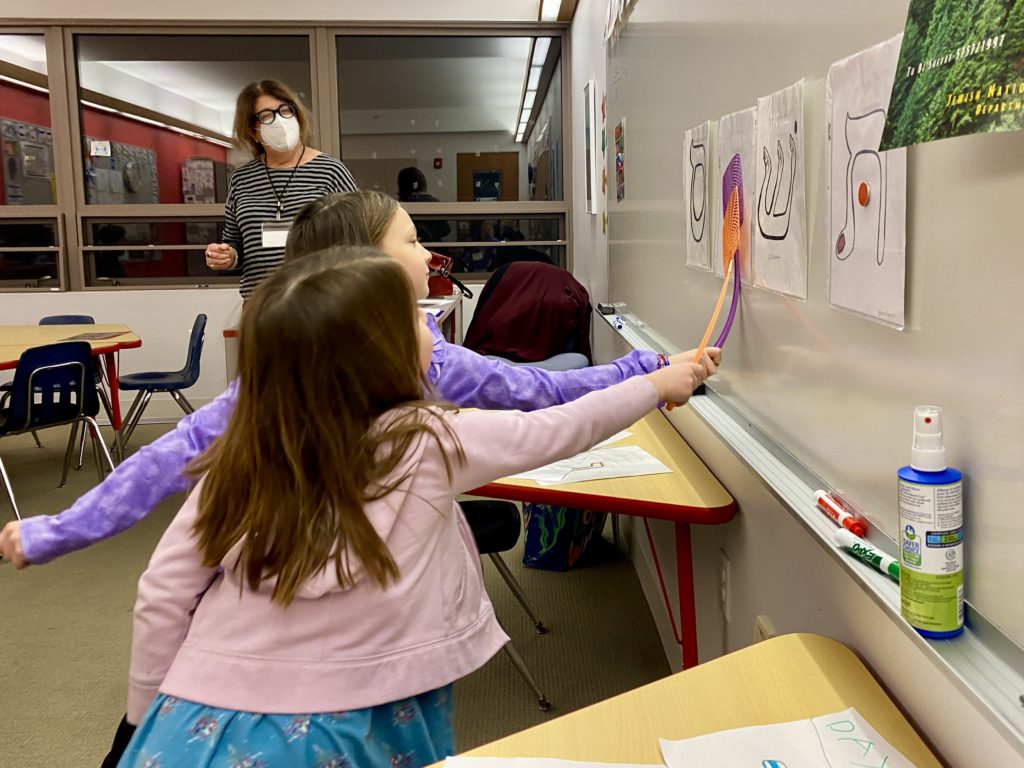 Kerem Shalom is committed to making our programs accessible to all members of the community, including our Hebrew School programs. We continuously work to support the diverse learning styles of all our students, and we strive to offer individualized attention to students who require specific learning accommodations. CLICK HERE for more on Kerem Shalom's mission of inclusion.
REGISTRATION FOR 2023-2024 IS OPEN!
• Returning families: To enroll your child(ren), log into your KS Member Portal in the menu at the top of the page, and click "Register for Youth Learning Experiences." For assistance on how to enroll your child(ren), contact Rabbi Sam at .
• New families: Email Rabbi Sam, Director of Congregational Learning at or call the KS office at 978-369-1223.
* Enrollment closes on August 15. After that date, contact Rabbi Sam at to inquire about registration.
CALENDAR
CLICK HERE for the 2023-2024 Youth Learning Calendar.

OUR UNIFIED CURRICULUM
Growing up at Kerem Shalom is a dynamic process of growth and discovery, and every moment a young person engages in Jewish life is part of that journey. To guide our young people's continual learning, we have set curricular elements that unite all our reimagined youth experiences at Kerem Shalom.
CLICK HERE to learn more about Hebrew School Reimagined's Unified Curriculum.
KS YOUTH EXPERIENCES LEARNING PILLARS
We strive to build a culture centered on:
Community; Joy; Dignity of Every Person; Learning by Doing; Our Own Paths; Spirituality.
CLICK HERE to learn more about our Learning Pillars!
QUESTIONS? INTERESTED IN REGISTERING?
Please contact Rabbi Sam, Director of Congregational Learning, at . We look forward to an exciting year of learning and living Jewishly together.
ABOUT OUR PROGRAMS
Holiday Preschool and Kindergarten
Schedule
Sunday Mornings at Kerem Shalom, September-May
Holiday Preschool (ages 3-5) – 9:45 am-10:45 am
Kindergarten (ages 5-6) – 11:15 am-12:15 pm
Meeting Dates: 2023-2024 dates coming soon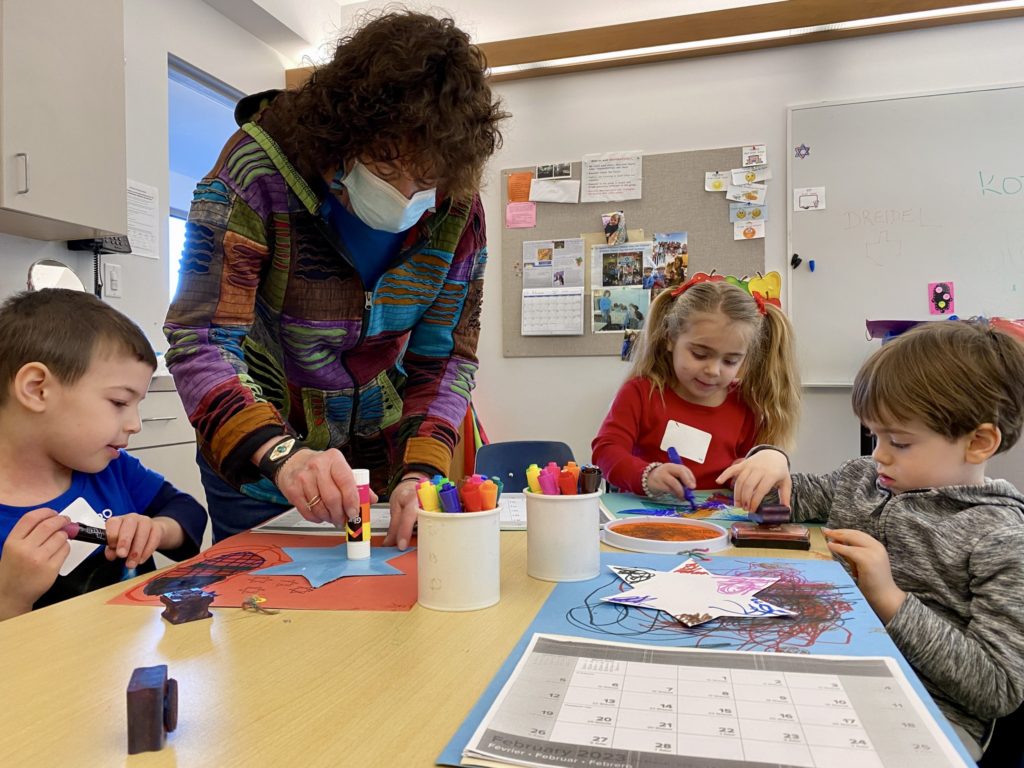 Jewish Learning in Early Childhood
We bring people of every age and stage of life into Jewish learning, starting right away! Our Holiday Preschool and Kindergarten at Kerem Shalom are the perfect way for young children and their families to experience a taste of ongoing Jewish learning. These monthly gatherings are led by our beloved longtime teacher Abbe Smerling, and they include hands-on explorations of Jewish stories, holidays, and values. Children create art projects, sing songs, and share snacks based around the monthly theme— and they come away with joyful memories of Jewish learning that will last for years.
All are Welcome!
Holiday Preschool and Kindergarten at Kerem Shalom are open to the general public (Kerem Shalom membership is not required). For registration information, contact Rabbi Sam at .
Hebrew School Reimagined (Gr. 1-6)
SCHEDULE:
HSR meets on Mondays, 4:15-6:15 pm, at Kerem Shalom.
• HSR: A New Kind of Hebrew School
Hebrew School Reimagined (HSR) promotes relationship-building, encourages hands-on learning, and empowers children to define their own learning journey and develop their own sense of meaning in Judaism. HSR enriches children and families' wholistic experience of Jewish life in the Kerem Shalom community, and it nurtures a foundation for a lifetime of meaningful Judaism.
• Centering Joy and Connection
HSR amplifies what is special about Kerem Shalom for our children. Every day begins with music and mindfulness for the whole community, joyful Judaism is integral to all we do. Most activities are conducted in multi-grade cohorts, so children (and their parents/guardians!) in HSR get to know others at their own life stage while also feeling a sense of belonging to the whole Kerem Shalom community.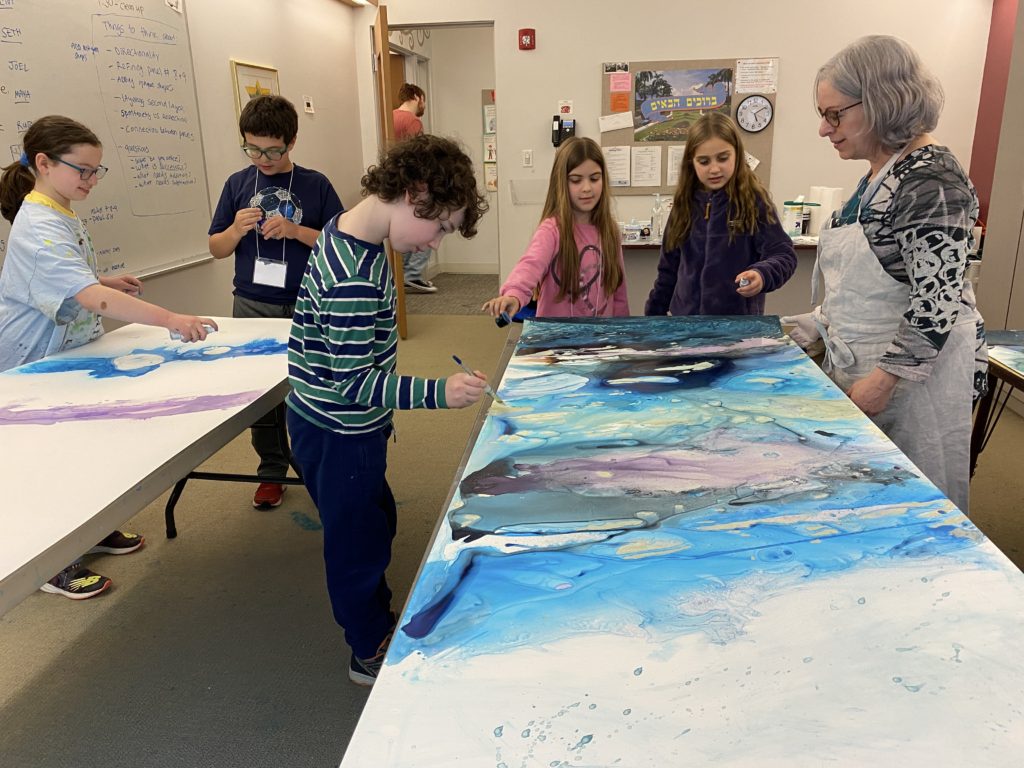 • Learning by Doing
Experiential education is at the core of HSR learning activities. In practice, this means we don't just study prayers, we pray them and discuss their meaning; we don't just hear Jewish stories, we create art with them; we don't just learn about the holidays, we celebrate them together; we don't just mention Jewish values, we do experiments that bring them to life. By "doing Jewish," we discover what Judaism means for us—and we build "muscle memory" for a lifetime of meaningful Jewish living.
• Reinvigorating Hebrew Education
Learning Hebrew in HSR is also grounded in experiential education. We utilize Hebrew Through Movement, a kinesthetic mode of sound-to-print learning, and we teach prayers through authentic prayer services. We also use intentionally chosen Hebrew words during our day, so learners appreciate Hebrew as a living language. Additionally, grades 5-6 get One-On-One Hebrew (online practice with flexible scheduling), where they learn to read Hebrew in a low-stress, individualized environment.
• Empowering Students and Families
Learners at Kerem Shalom are in charge of their own learning, and we encourage every child to develop their own forms of Jewish expression. HSR students in grades 3-6 get special elective choices where they explore Judaism through modalities such as drama, STEM, music, and more. Each year, families are empowered to choose from a variety of Family Adventures and Workshops, when children and adults learn by doing, together.
Frequently Asked Questions
CLICK HERE for FAQ's

Grade 7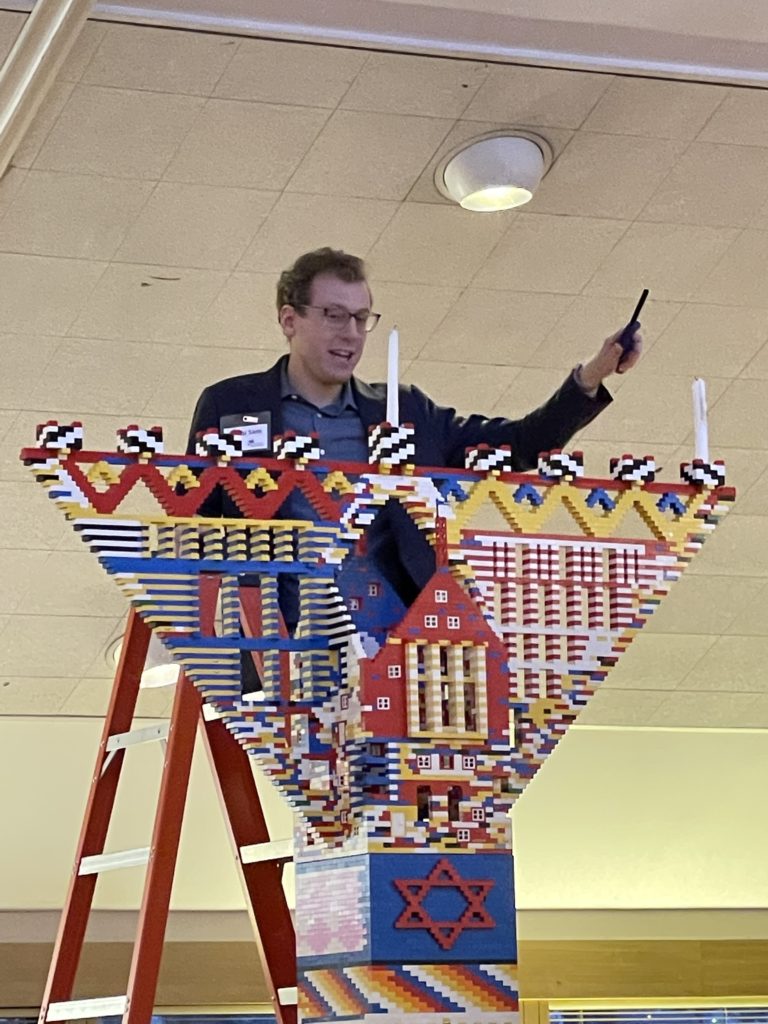 Weekly evening sessions, with dinner, where students explore the wisdom Judaism offers for this transitional moment in their lives. Uses the Moving Traditions B'nai Mitzvah Curriculum, and includes occasional family workshops. Pre-teens also complete a values-based mitzvah project, supported by our staff, which they present at an end-of-year Shabbat service.

Simultaneously, students prepare for their own b'nai mitzvah services with the KS clergy and tutors. Peers are strongly encouraged to participate in one another's services, serving as ushers and receiving aliyot (the honor of blessing before/after the Torah reading, for those who have already become b'nai mitzvah).

All b'nai mitzvah students are expected to complete the 7th-grade year of weekly evening sessions, even after they have celebrated becoming b'nai mitzvah.
ADDITIONAL INFORMATION
Our Holiday Preschool and Kindergarten programs are open to the general public and do not require Kerem Shalom membership. Family membership in Kerem Shalom is required for Hebrew School Reimagined (grades 1-6) and for the 7th Grade Cohort. Members must be in good standing (fully paid for last year, membership renewed for this year) to complete registration. To confirm your membership status, or to become a member, please contact our synagogue administrator ().
FEES
Holiday Preschool and Kindergarten: $200 ($150 for Kerem Shalom members)
Hebrew School Reimagined (Grades 1-6): $300
7th Grade Cohort: $250
OUR COMMITMENT TO AFFORDABILITY
Kerem Shalom is committed to ensuring that every child and family who wants to be part of our community and our learning experiences is able to do so, regardless of financial situation. To meet that goal, our youth learning experiences are funded by the congregational community, and the fees we ask at registration exist to help us cover administrative and materials costs. These fees are independent of other fees associated with Kerem Shalom membership. To schedule a confidential conversation regarding your particular situation, or to request an abatement, please contact Rabbi Sam ().
FACULTY
Our dedicated staff has years of teaching experience and a commitment to professional development. Our staff has the same commitment to growing and learning that we have for our children.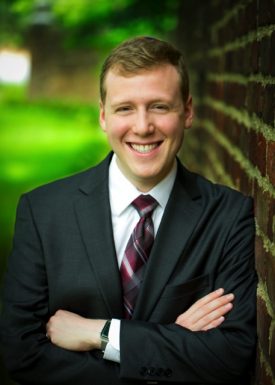 Rabbi Sam Pollak
Director of Congregational Learning
Sam Pollak, who joined Kerem Shalom in July 2020, received a BA in philosophy and comparative religion, at The Ohio State University, where he held leadership positions at Hillel and sang in a Jewish a cappella group. He attended Hebrew Union College-Jewish Institute of Religion where he received a MA in Hebrew Letters and was ordained as a rabbi in 2017.
He most recently served for three years as one of the rabbis at The Community Synagogue in Port Washington, New York, where his responsibilities included teaching religious school classes and Torah study; leading early childhood classes; establishing an adult education initiative; creating a group to guide interfaith families; serving on a newly formed inclusion committee; and officiating life cycle events. During his rabbinic studies, Sam worked at a number of small congregations in the Midwest.
"I am thrilled to be joining the Kerem Shalom community, and I am inspired by how the congregation and the Hebrew School emphasize joyful, inclusive Jewish life," shares Rabbi Sam. "I look forward to meeting everyone and working toward that vision together.
He was raised in Cincinnati, Ohio, and lives in the Greater Boston area with his husband, Rabbi Ari Abelman, who grew up in Lexington, MA.