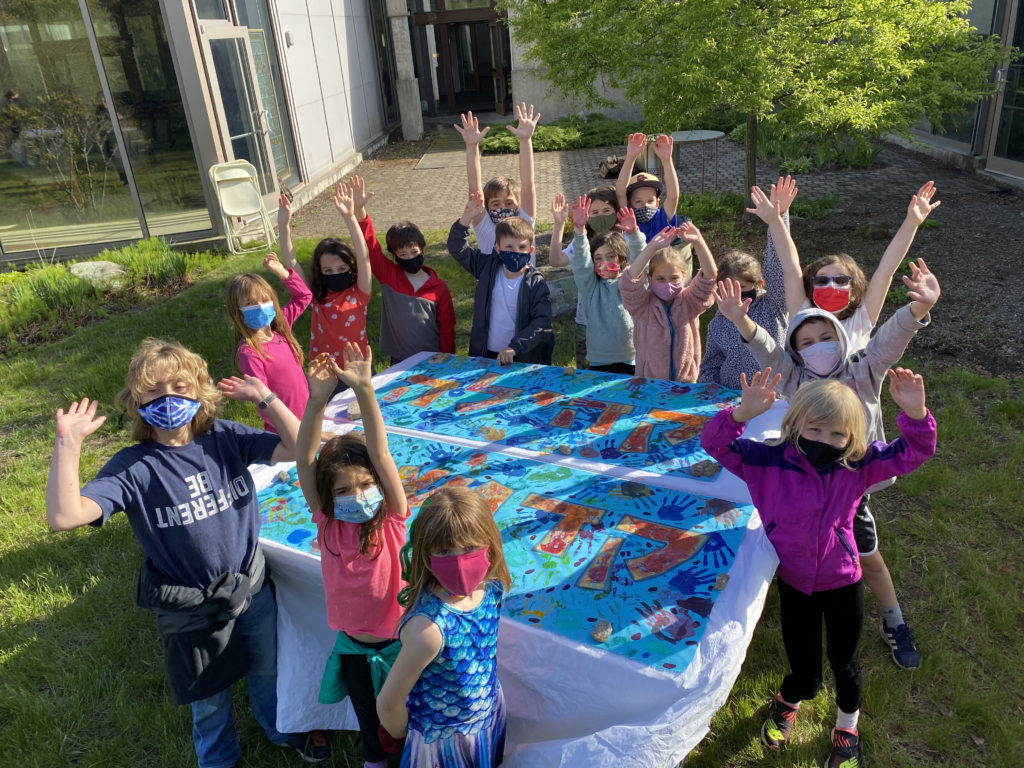 Registration for Hebrew School 2021-2022 is now open!
Contact to register today!
Every year, Kerem Shalom offers a dynamic, once-per-week Hebrew School program that empowers our students to find their own path to an authentic relationship with their Jewish heritage and identity.
Kerem Shalom is committed to making our programs accessible to all members of the community, including our Hebrew School programs. We continuously work to support the diverse learning styles of all our students, and we strive to offer individualized attention to students who require specific learning accommodations
CLICK HERE for a video of a Hebrew School REIMAGINED Information session.
CLICK HERE for the Information Session Presentation slides.
CLICK HERE for Frequently Asked Questions
CLICK HERE for more on Kerem Shalom's mission of inclusion.
With questions or for information about registration, please contact Rabbi Sam, Director of Congregational Learning, at . We look forward to an exciting year of learning and living Jewishly together.
We're currently updating our website with all the exciting new changes in our youth learning experiences. Check back soon to learn even more about the programs listed below!
2021-2022 SCHEDULE
Holiday Preschool – meets Sunday mornings
K will meet monthly on Sundays
Gr. 1-6 will meet on Monday afternoons
Gr. 7 will meet on Monday evenings
PROGRAMS
Holiday Preschool and Kindergarten
Monthly explorations of Jewish stories and practices, with hands-on activities and projects that connect to the Jewish holidays.

Hebrew School Reimagined (Gr. 1-6)
Weekly after-school learning program. Grades 1-2 have Jewish explorations about the holidays, synagogue, and family; grades 3-6 have electives (such as culinary arts, visual arts, STEM, music, movement and drama, storytelling, etc.). Hebrew School Reimagined includes weekly T'fillah for each child (prayer in Hebrew, where we explore the meaning of prayers as well as learn to pray them). Grades 1-4 experience Hebrew Through Movement, where they learn the sounds and structures of Hebrew words and build a basic vocabulary. Grades 5-6 have One-On-One Hebrew to learn the skill of Hebrew decoding (see below). Students meet individually with a teacher on Zoom for 20 minutes per week, where they learn the skill of Hebrew decoding (reading Hebrew letters and words). Children in grades 5-6 who attend Hebrew School Reimagined are expected to do One-On-One Hebrew simultaneously.

Grade 7
Weekly evening sessions, with dinner, where students explore the wisdom Judaism offers for this transitional moment in their lives. Uses the Moving Traditions B'nai Mitzvah Curriculum, and includes occasional family workshops. Pre-teens also complete a values-based mitzvah project, supported by our staff, which they present at an end-of-year Shabbat service.
Simultaneously, students prepare for their own b'nai mitzvah services with the KS clergy and tutors. Peers are strongly encouraged to participate in one another's services, serving as ushers and receiving aliyot (the honor of blessing before/after the Torah reading, for those who have already become b'nai mitzvah).
All b'nai mitzvah students are expected to complete the 7th-grade year of weekly evening sessions, even after they have celebrated becoming b'nai mitzvah.
MEMBERSHIP INFORMATION
Our Holiday Preschool and Kindergarten programs are open to the general public and do not require Kerem Shalom membership. Family membership in Kerem Shalom is required for Hebrew School Reimagined (grades 1-6) and for the 7th Grade Cohort. Members must be in good standing (fully paid for last year, membership renewed for this year) to complete registration. To confirm your membership status, or to become a member, please contact our synagogue administrator ().
FEES
Holiday Preschool and Kindergarten: $200 ($150 for Kerem Shalom members)
Hebrew School Reimagined (Grades 1-6): $300 ($250 if registering before the early-bird deadline of July 1)
7th Grade Cohort: $250
OUR COMMITMENT TO AFFORDABILITY
Kerem Shalom is committed to ensuring that every child and family who wants to be part of our community and our learning experiences is able to do so, regardless of financial situation. To meet that goal, our youth learning experiences are funded by the congregational community, and the fees we ask at registration exist to help us cover administrative and materials costs. These fees are independent of other fees associated with Kerem Shalom membership. To schedule a confidential conversation regarding your particular situation, or to request an abatement, please contact Rabbi Sam ().
FACULTY
Our dedicated staff has years of teaching experience and a commitment to professional development. In addition to faculty workshops and peer observations, our staff participates in many types of professional development including research for Better Teaching and programs through Combined Jewish Philanthropies Education Initiative. Our staff has the same commitment to growing and learning that we have for our children.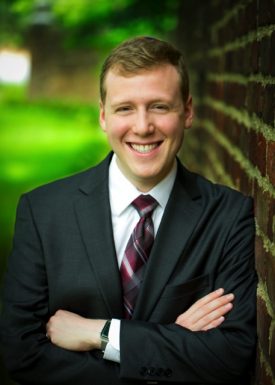 Rabbi Sam Pollak
Director of Congregational Learning
Rabbi Sam Pollak joined Kerem Shalom in July 2020. He received a BA in philosophy and comparative religion, at The Ohio State University, where he held leadership positions at Hillel and sang in a Jewish a cappella group. He attended Hebrew Union College Jewish Institute of Religion where he received a MA in Hebrew Letters and was ordained as a rabbi in 2017.
He most recently served for three years as one of the rabbis at The Community Synagogue in Port Washington, New York, where his responsibilities included teaching religious school classes and Torah study; leading early childhood classes; establishing an adult education initiative; creating a group to guide interfaith families; serving on a newly formed inclusion committee; and officiating life cycle events. During his rabbinical studies, Sam worked at a number of small congregations in the Midwest.
"I am thrilled to join the Kerem Shalom community, and I am inspired by how the congregation and the Hebrew School emphasize joyful, inclusive Jewish life," shares Rabbi Sam. "I look forward to meeting everyone and working toward that vision together.
He was raised in Cincinnati, Ohio, and is moving to the Greater Boston area with his husband, Rabbi Ari Abelman, who grew up in Lexington, MA.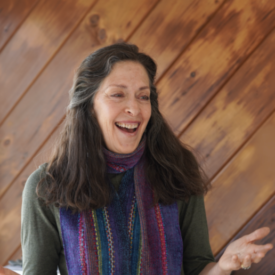 Nancy Kaplan
Family Engagement Specialist
Nancy Kaplan joined Kerem Shalom as a member in 1999 and as Family Educator in 2002, after a year of teaching in KS's school. She loves to create and hold the space for joyful, vivid Jewish experiences for children and families.  Her passion is to help families do meaningful work that has an impact on the life of the community and the world.
Nancy leads KS's Tot Shabbat services and partners with Rabbi Sam on Family Programs. She is the Hebrew School Reimagined music educator, teaches the Social Action and Sacred Jewish Music curricula during the b'nai mitzvah year, and oversees KS's annual community-wide Mitzvah Day One. Nancy is the pianist in KS's Mostly Music Ensemble. Pre-pandemic she led KS's monthly TELEM teen volunteer program at Household Goods.
Before moving to MA, Nancy was a religious educator in Rapid City, SD's Synagogue of the Hills. Jewish Family Education is Nancy's second career.  She holds a Masters in Medical and Biological Illustration from the University of Michigan and a B.S. in Biology from Tufts University. She received a certificate in Jewish Family Education from Hebrew College.
Nancy and her husband, George, live in Acton, MA. They are blessed with two daughters and one son-in-law.