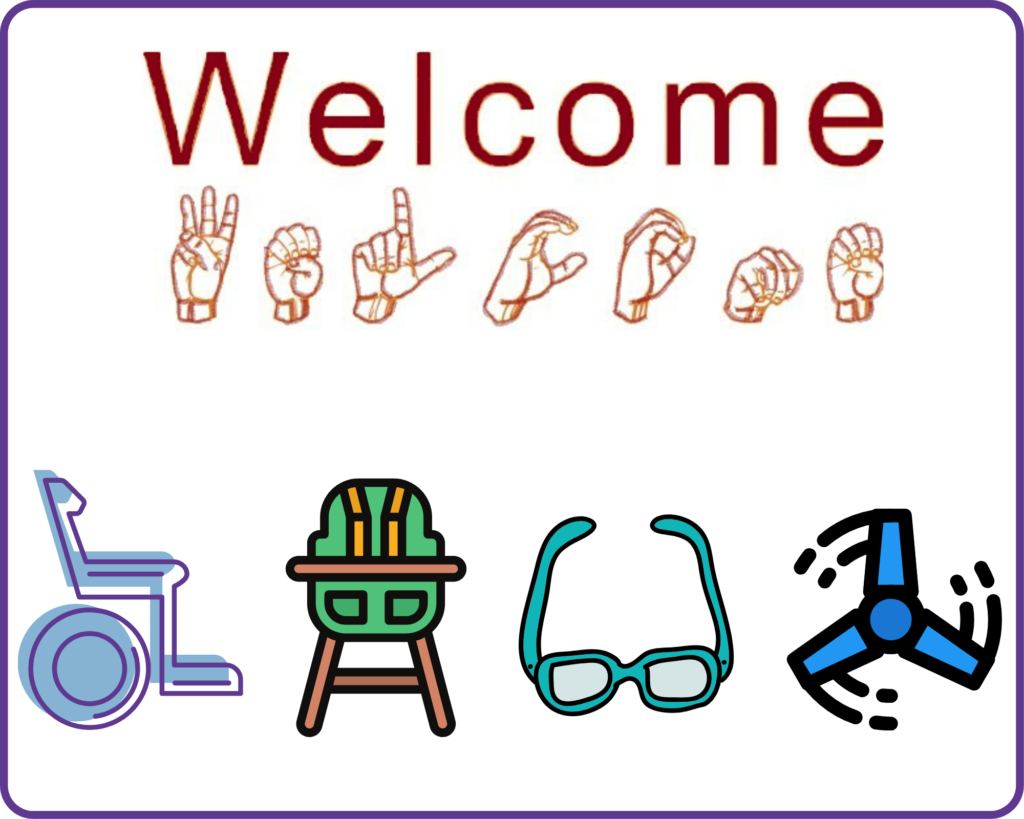 We want all to feel welcome & comfortable at Kerem Shalom.
Kerem Shalom, Vineyard of Peace, believes deeply in the Jewish value of kehilah kedoshah, sacred community. We further believe we can only create a true community when we are all included. To that end, the following are part of our ever-growing effort to remove barriers, so that everyone is able to access our sacred community.
The entrance to Kerem Shalom and the restrooms are accessible, with automatic doors and accessible stalls. The building entrance and bimah have ramps. 
Our Rabbi is D/deaf, lip-reads, and is fluent in ASL (American Sign Language). Kerem Shalom has an ASL Choir. Some congregants sign and some are studying ASL. ASL interpreters are provided upon advance request and availability. Captioning is provided on Zoom services and events.
Kerem Shalom is a nut-aware environment. We avoid serving nuts and dishes with nut products. Click here for a copy of our food & allergy policy.
We label gluten-free & dairy-free food. 
High chairs are available in the social hall.
Large print prayerbooks are available for both weekly services and High Holy Days and can be found at the entranceway to the Sanctuary. 
Magnifying reading glasses are available in a basket at the entrance to the Sanctuary.
Ask our ushers for seating for individuals who are using a wheelchair, scooter, or walker, or have vision, hearing, or other needs.
Please feel free to borrow a fidget toy, sensory or thinking tool, child's toy, or book from the basket located in the back right corner as one enters the Sanctuary.