Updated: January 26, 2023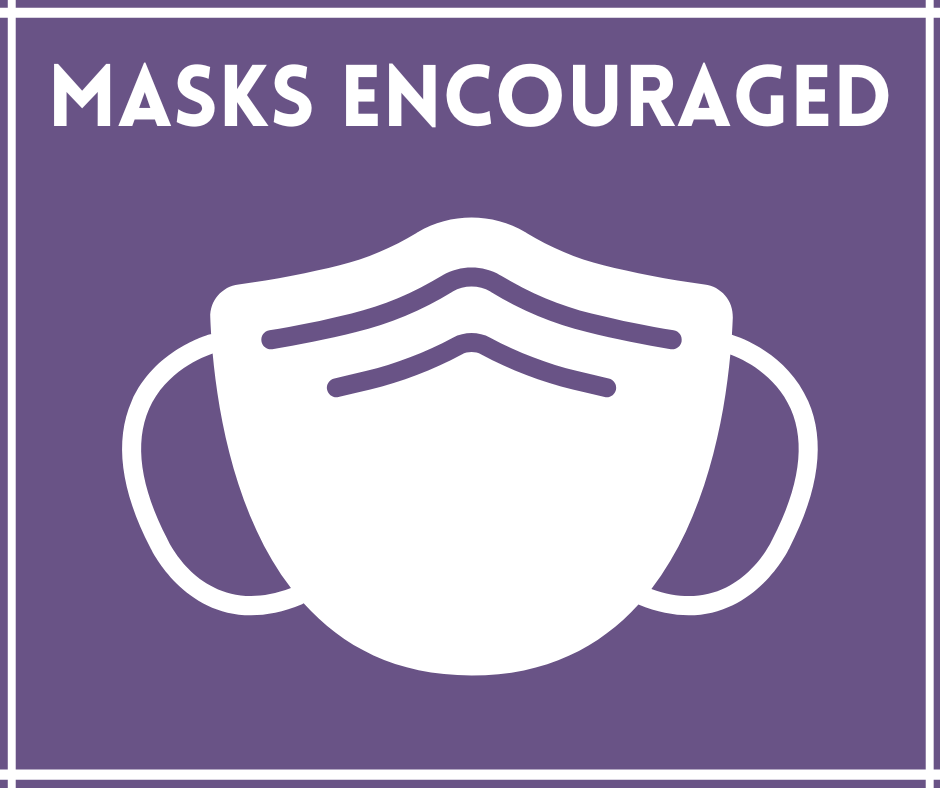 Our COVID policies draw on core Jewish values, such as respecting life, fostering inclusion, building community, respecting knowledge, and valuing science. Drawing on these values, Kerem Shalom's Board of Directors, in consultation with our COVID Task Force and our members, has adopted the following policies for all services and synagogue-sponsored events in our building.
For Adults:
Attendees Should Be Fully Vaccinated: Everyone entering the building should be fully vaccinated and up-to-date on their booster shots.
Masking is Encouraged: To protect yourself and others, we encourage masking, unless speaking to someone who is deaf or hard of hearing. (Masking is "strongly encouraged" if COVID levels are unusually high.)
Eating is Allowed …But Only in Separated Spaces: Onegs after services and other food are allowed only in places and forms where people who prefer to be masked do not have to come in contact with people who are unmasked, such as the far end of the lobby, the social hall, or outside.
Speakers Can Be Unmasked but Must Test: Anyone who will be speaking from the bimah, speaking at an event, or leading a class should take a rapid antigen test no more than 24 hours before the service or event.
Stay Home if You Don't Feel Well: Even if you tested negative, please do not come to Kerem Shalom if you're not feeling well.
Use Caution if You Test Positive or Have Been Exposed: Please do not attend in-person events during the isolation periods described in the CDC's detailed guidelines for those who have COVID-19 or have been exposed to someone with COVID-19.
Assess Your Own Situation: If you have any concerns about attending an in-person service or event at Kerem Shalom you should evaluate your personal risk by reviewing this information from the CDC and, possibly, contacting your healthcare provider to discuss your situation.
For Children:
Policies for our Hebrew School and other youth and family activities are the same as those used by Concord's public schools.
Key Metrics
In setting the policies, the Board and Task Force regularly review key metrics, most notably the CDC's assessments on the community level of COVID in Middlesex County and data on the presence of COVID in wastewater.
The COVID Community Level is: LOW
• As of March 16, the overall case rate for Middlesex County was 36.42/100,000 residents
• This is 7 percent lower than on March 9 and 98 percent lower than the January 2023 peak.
• The case rate is now at its lowest level since July 2022.
Source: https://covid.cdc.gov/covid-data-tracker
(Data is for Middlesex County)

COVID levels in wastewater are: Down
• As of March 13, the 7-day average of COVID-19 in wastewater was 324,130 copies/L,
• This is a 23 percent decrease from March 6, and an 84 percent decline since January 1, 2023 when levels peaked at 2,046,124 copies/L.
• This is also the lowest level recorded since early April 2022.

Source: www.mass.gov/info-details/covid-19-wastewater-report
(Data is for the MWRA's North System)

Last updated: February 9, 2023
If you have any questions about these policies, please contact the Temple Administrator at .