Fighting Voter Suppression
We know that racially-based voter suppression has a long history in the United States. And we know that it didn't stop with the passage of the Voting Rights Act of 1964. The Racial Justice Task Force has identified voter suppression as an area of action and learning that we can engage in as a community.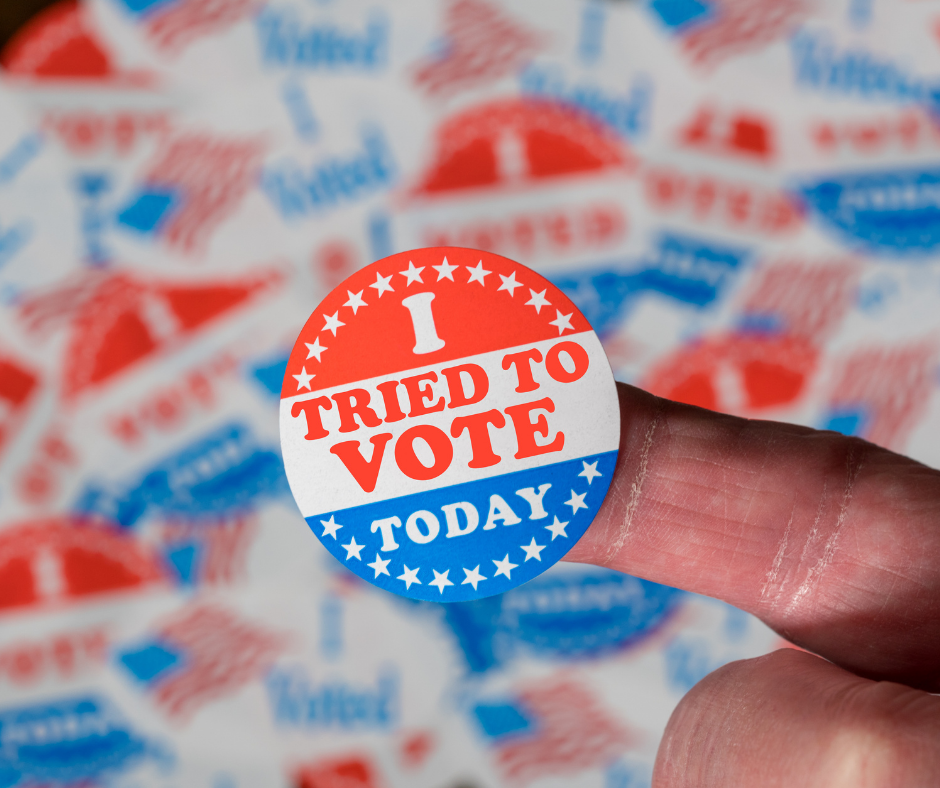 One Person No Vote
The Kerem Shalom Book group discussed One Person No Vote, in December 2020, which presents a historical and contemporary review of voter suppression tactics that have specifically targeted Blacks from the Jim Crow era until today and in our time.
Get Out the Vote Postcard Goal Met!
We met our goal of 3,600 contacts with registered voters in under-represented communities who have been the target of voter suppression, prior to the presidential election. We sent 1,800 letters and postcards to Georgia voters, in advance of the January 2021 presidential election.
Partakers
KS volunteers are part of the Partakers, an organization that supports Massachusetts prison education by coordinating teams of volunteers who mentor incarcerated women and men as they pursue higher education through the Boston University Prison Education Program, the Tufts Prison Initiative, and the Emerson Prison Initiative.
Through its College Behind Bars mentoring program, incarcerated people enhance skills critical to completing a college degree, and building trusting personal relationships. Both activities significantly increase their chances for success when they return to the community.
Community Forum on Racial Justice
We held a Community Forum on Racial Justice in November 2020, to explore how our members feel and what actions the Kerem Shalom community might want to take. Rabbi Darby and KS member Norma Shapiro, Board member of the ACLU of MA, inspired us with their experiences and words.
Racial Justice Film Club
KS members watched the movie 13TH on Netflix and then discussed mass incarceration in the United States. Filmmaker Ava DuVernay, in her film 13TH, explores the history of racial inequality in the United States, focusing on the fact that the nation's prisons are disproportionately filled with African-Americans.
KS Members Held 21 Day Racial Equity Habit Building Challenge
As prescribed by the Racial Equity challenge, for 21 days, we each performed one action to further our understanding of power, privilege, supremacy, oppression, and equity. We focused on readings, podcasts, videos, observations, and ways to form and deepen community connections.
"We Say Unequivocally: Black Lives Matter"
On August 28, 2020, over 600 Jewish organizations, synagogues, and congregations, including Kerem Shalom, signed this ad in The New York Times stating, "We say unequivocally: Black Lives Matter." We are proud to join them. Our Jewish community must continue to rise up for Black lives—including Black Jews—with all of our spiritual, political, and intellectual resources.
What can you DO to pursue racial justice?
Join the Racial Justice Task Force to learn more or attend one of our many programs!
Contact with any questions.