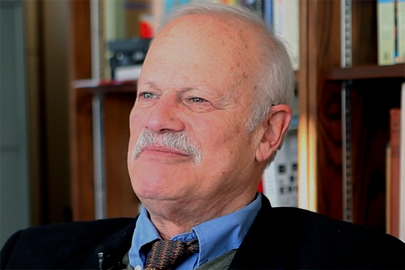 Kerem Shalom invites the community to join us for The Genius of George Gershwin and His Influence on Popular Music in America, on Sunday, March 7, 2021, from 4-5:30 pm.
This L.E.D.* program will feature an extraordinary talk by Stephen Whitfield, Professor Emeritus of Brandeis University and an expert on 20th century American cultural history. Throughout his talk, KS cantor Rosalie Gerut and KS member Steve Pixley and his son Benjamin will perform a selection of Gershwin songs.
In the first third of the twentieth century, no ascent in America's musical culture seemed more spectacular than George Gershwin's. Starting in the plebeian precincts of Tin Pan Alley, he rose to success with popular hits, then with Broadway musicals, and finally with the most famous of American operas, "Porgy and Bess."
No death at an early age was more heartbreaking than Gershwin's, because his unfulfilled talent seemed so close to unlimited. Without forsaking his New York-based ethnicity, without breaking stride in becoming an American, he easily crossed the musical lines separating white from Black.
His music achieved a timelessness that examples, drawn from the legacy of George Gershwin and his lyricist brother Ira will reveal. Steve Whitfield, joined by our very own vocalists, wowed us a few years ago with a program entitled "Jews on Broadway"…they will wow us again with an illuminating talk and more first-rate music.
From 1972 until 2017 Professor Whitfield taught American Studies at Brandeis University. He is the author of nine books on politics, culture, and Jewish history. He has taught abroad—in Jerusalem, Paris, Belgium, and Munich—and has won a number of major teaching awards.
Advance registration is required.
*LED = LEARN, EXPLORE, DISCUSS – Shed a little light.