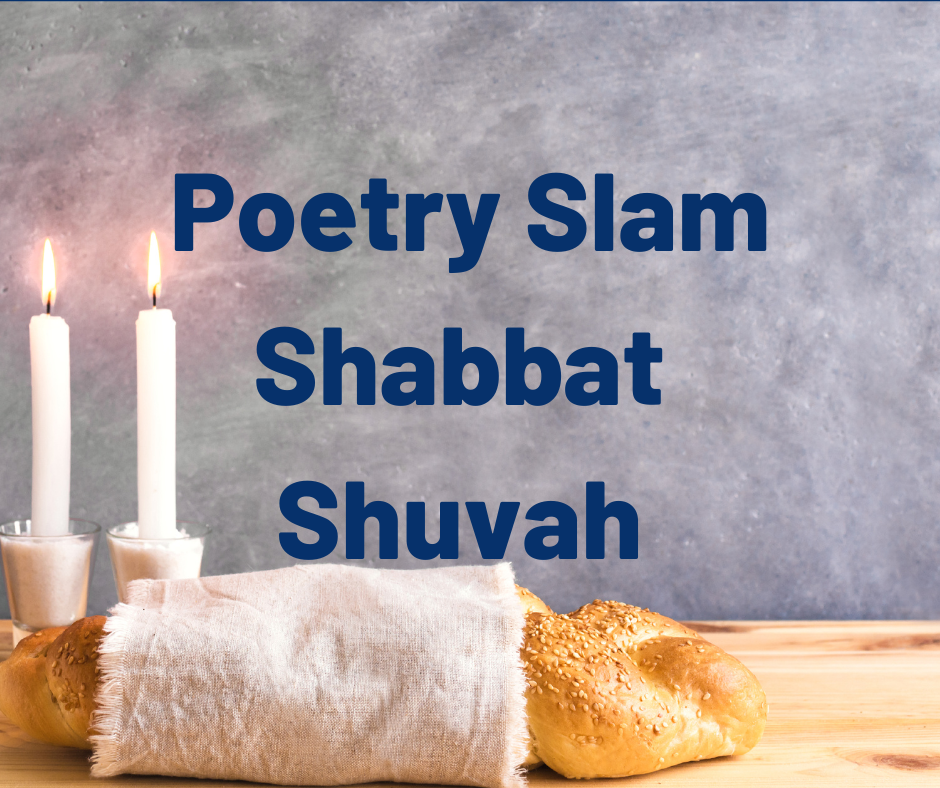 Erev Shabbat service
Friday, September 30, 2022
7:30 pm
Special ONLINE ONLY Shabbat
The Shabbat between Rosh Hashanah and Yom Kippur is known as Shabbat Shuvah, or the Shabbat of return. It is a powerful Shabbat indeed.
This year we will be observing Shabbat Shuvah exclusively on Zoom, as a poetry slam Shabbat.
Call for submissions of poetry: Any member of KS who has written any original poetry and would like to read it (or to have Rabbi Darby read it) out loud is invited to send an original poem to no later than Thursday, September 29 at 5:00 pm.
Please let Rabbi Darby know if you would like to read the poem yourself, or if you would like him to read it. (Poems will be shared as time permits.)
We look forward to a meaningful and original Shabbat Shuvah experience together.