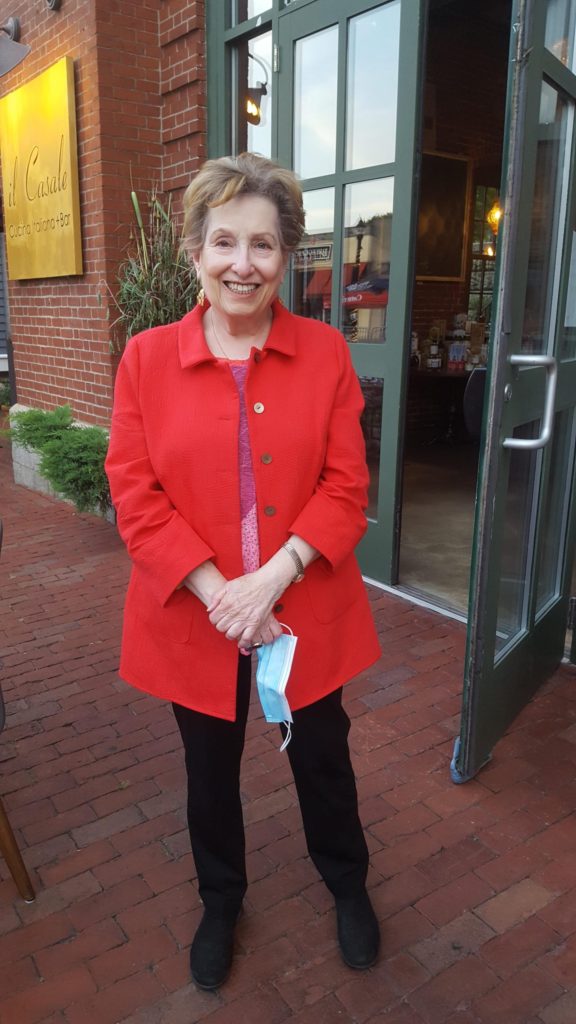 KS members, join us on Zoom on Sunday, March 14, 2021, 4 pm for Broth Hour with with Carolyn Gold, "From the "Kingdom of the Sick to the Kingdom of the Well—My Journey Through a Covid-Like Illness."
Broth Hour features true stories by our members & staff on a variety of topics. You've heard of the Moth Radio Hour? Kerem Shalom Adult Programs presents the KS Broth Hour! KS members have remarkable stories to tell on topics of special interest to all of us.
KS member and past president, author, entrepreneur and recipient of a Harvard M.Ed., Carolyn Gold was a founder and principal of The Gold Group, a management consulting company, where she worked with Fortune 500 companies. She is also a certified executive coach and has coached executives around the country. Carolyn was on several boards, managing fundraising events, and leading a group of KS members to Cuba. She worked with Communities for Restorative Justice for over twenty years. She won their Volunteer Award in 2017.
In October, 2017, Carolyn was struck down by West Nile Encephalitis and spent a month in an ICU on full life support, with no memory of the time. She will tell the remarkable story of her recovery and share how she mobilized internal and external resources to survive. These will be useful to anyone who faces or might face a serious illness or aging issue. She recently published this remarkable story, When I Died: Rx for Traumatic Brain Injury.