Join KS for Our Many Passover Offerings!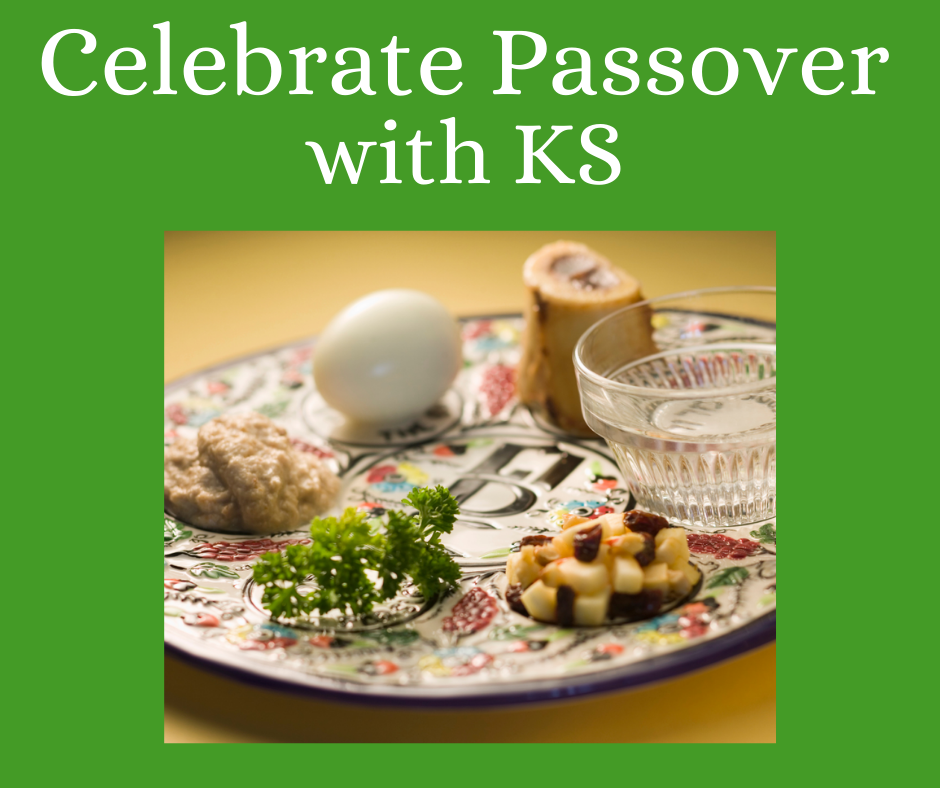 Pre-Pesach Tot Shabbat
Friday, March 26
5:45 pm
REGISTER HERE

Erev Shabbat
Friday, March 26
7:30 pm
REGISTER HERE

Songs of Freedom with Rabbi Darby and Musical Guests
Sunday, March 28
4 pm
An engaging event for the entire community featuring outstanding musicians singing inspirational songs!
REGISTER HERE

Online Seder with KS Cantor Rosalie Gerut
Sunday, March 28
6 pm
Adult members of the KS community are invited to join Rosalie for a thoughtful and meaningful Seder. Kindly email with any questions.
Members, see the Weekly for the Zoom link.
CLICK HERE to register for and download A Night of Questions Haggadah, which will be used during the Seder.

Study Sessions with KS Rabbis:

And It Came to Pass at Midnight
Tuesday, March 30
7 pm
For KS Members
What exactly happened the night of the tenth plague? Join Rabbi Sam to explore one answer offered by twentieth-century Mussar master R. Shlomo Wolbe, and discover why that night might just be the most important in the Jewish story. Together we will find new inspiration in this familiar story to guide us through the days ahead.
Members, see the Weekly for the Zoom link.

Four of Everything?
Wednesday, March 31
1 pm
For KS Members
The number four (4) features prominently in our Passover seders. We also find it in the classic text of Pirkei Avot, which is traditionally studied daily from the second night of Passover all the way to the holiday of Shavuot. Join Rabbi Darby to uncover the lessons these "fours" have for our time.
Members, see the Weekly for the Zoom link.