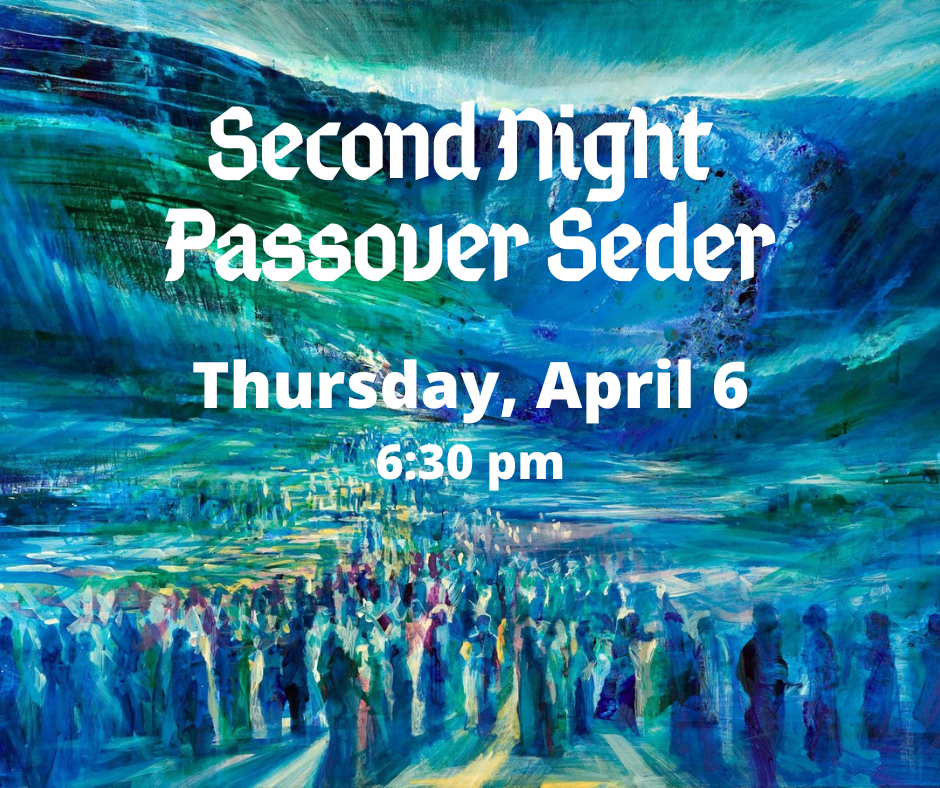 Thursday, April 6, 2023
6:30 pm
Online Only
We welcome you online for a Second Night of Passover Seder with KS Cantor Rosalie Gerut!
Let's celebrate the holiday that recalls the liberation from slavery in ancient Egypt, and share our thoughts as we read through the Haggadah together.
For help in preparing the Seder plate for your table read more here,
If you need a copy of the book, A Night of Questions, please email
We look forward to seeing you!