Saturday, September 17, 2022
THANK YOU to all of you who suported our Food for Thought Dinners! Registration is closed at this time as we have sold out!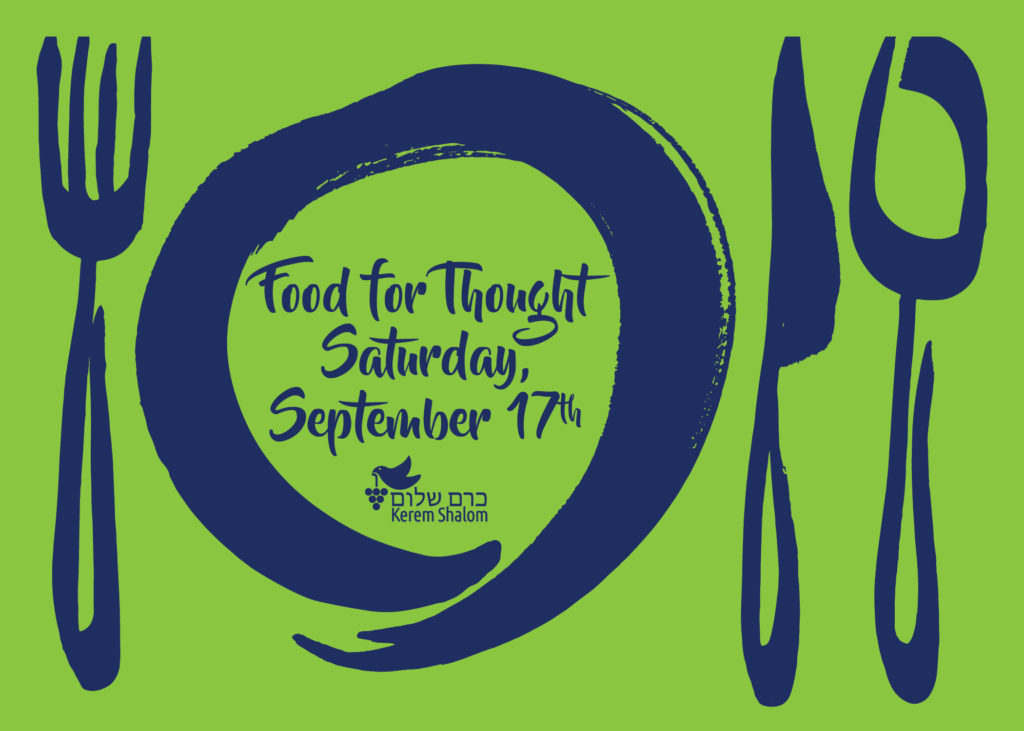 Join Kerem Shalom members and friends for our first post-COVID fundraiser, Food for Thought, on Saturday, September 17. Intimate dinners at homes in and around Concord, provocative and intriguing speakers, an opportunity for small groups to savor the company of others, and delicious food!
Jeopardy contestant? We've got that.
Olympic athlete? You bet.
Trekking the Himalayas? Of course.
Please note that dinners at homes #2 or #7 are handicapped-accessible.
For your safety, appropriate COVID-19 protocols will be in place at each host dinner.

Leadership Sponsors
Wendy and Ken Taubes and Dee Funeral Home
Supporting Sponsors
Anonymous Donors, Jane Appell, Iris and Ted Barten, Karen Belinky and Les Charm, Boston Law Collaborative, Food for Thought Steering Committee, Kerem Shalom Board of Directors, Carolyn Gold and Paul Levine, David Orlinoff and Cherry Muse, Elizabeth Sackton and Liz Coolidge, Shabbat Shalom Group (in Honor of Rosalie Gerut, who gives us food for thought)
Interested in being a sponsor? Contact the office at or 978-369-1223.