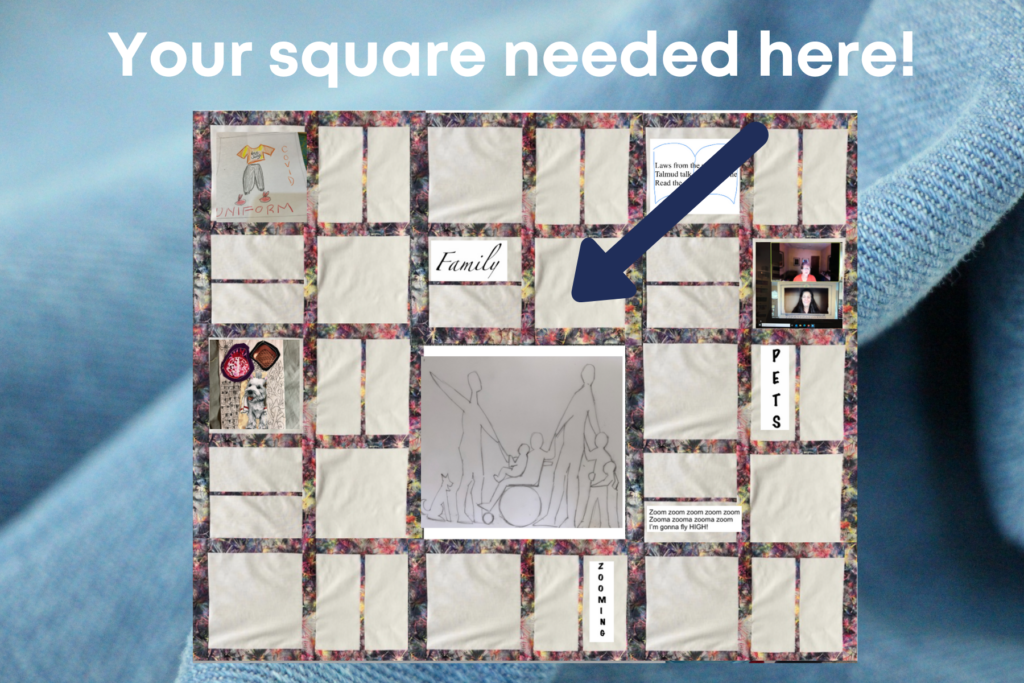 Please join us in creating a Hope and Healing quilt! You do not have to know how to sew—you just have to have experienced the last year, complete with its trauma and its silver linings, to take part in creating a square for our KS Quilt! As a sacred community, one of our important functions is to bear witness to each other and to accompany each other as we move forward after painful losses or events. This sharing is one of the tremendous psychological benefits of being part of an inclusive community and is very much at the heart of Kerem Shalom's purpose and mission.

Join us in translating that experience into a quilt that will hang in the synagogue as a reminder of the resilience of our community. What helped you get through this past year?

The prototype has been created and is awaiting your contribution, whether an image, a short poem, just a word or a phrase, or even a photo. We have a team of creative quilters and artists who will help you design your square for the quilt, using either fabric markers or embroidery. We will provide opportunities for you to get together, virtually and in person, with our quilters, so that you can share ideas and get help designing and completing your square. We will even provide the materials (thanks to a grant from the Ruderman Inclusion Project) and instructions!
This is an intergenerational project and children's artwork is welcomed!

Please join us in this special project!
CLICK HERE to participate!
Watch a message from President Deena Whitfield about the KS Quilt project!
(The video is closed-captioned.)