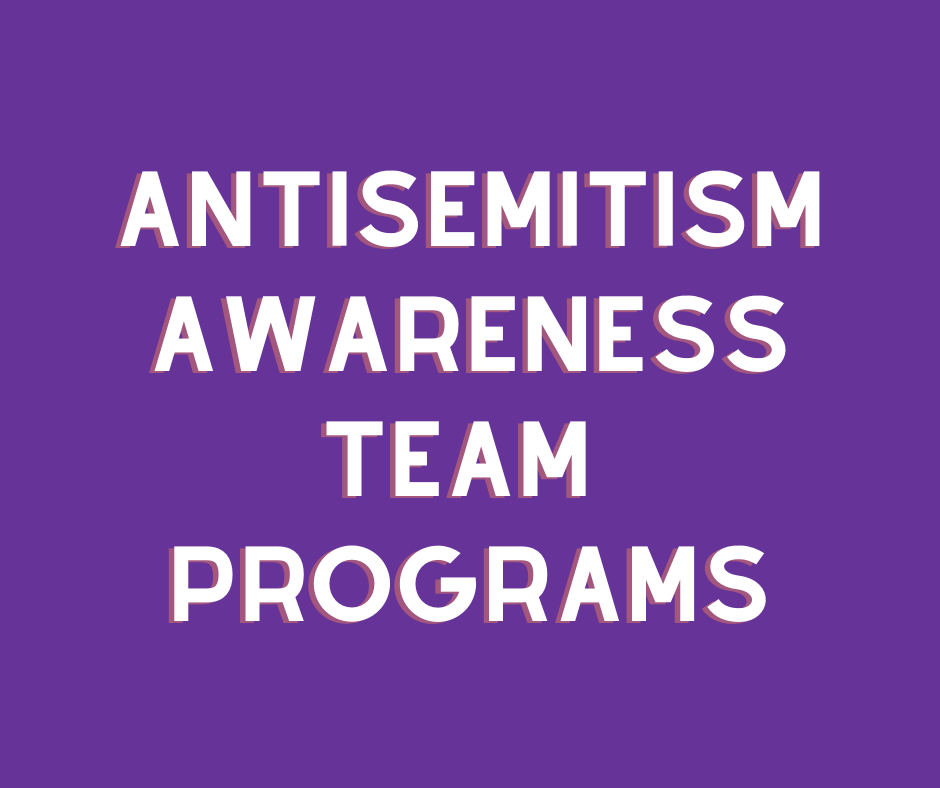 The Antisemitism Awareness Team is made up of members committed to learning and educating the community about antisemitism in today's world as well as actions we can take to combat it. We sponsor events such as book discussions and guest speakers as ways to accomplish these goals. We welcome new members to the team. If interested, email .
Recently, we applied for and the congregation was accepted into the Kulanu program of the Anti-Defamation League. Kulanu, Hebrew for "all of us," is an annual program dedicated to empowering congregations to address antisemitism and hate in their communities through education, community engagement, and advocacy. As part of this program and to further our goal of educating the community, we are offering the following activities this fall.
On October 10, 2023, the ADL is sponsoring a full-day program on how we can confront antisemitism: on campus, in schools, in workplaces, in everyday conversations, and in our communities. It begins at 10 am with a keynote discussion addressing how discourse on campus is impacting community conversations around Israel and antisemitism. It can be seen on Zoom by registering here: facejewishhate.org/resource/upcoming-event-the-good-fight/
On October 15, 2023, we are co-sponsoring the Walk Against Hate from 2-4 pm in Acton. It will begin at the upper gym of the Acton Boxboro High School and will be one mile long. KS member and State Representative Simon Cataldo will be among the speakers. You can register to walk or volunteer here: bethelohim.org/event/walk-against-hate.
Looking ahead, KS member Dan Terris will be giving a talk and leading a discussion on November 12, 2023, at 10:30 am. Details to follow.
We are also planning a program for the teens in JLOFT in the near future.