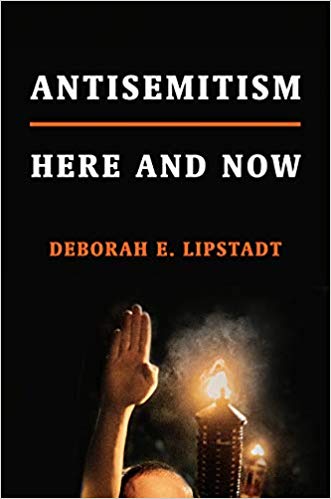 Sundays: February 12, March 19, & April 30, 2023
10:30-11:45 am
In-person only
For KS Members
The Antisemitism Awareness Team invites you to join us in continuing the important discussion begun last fall with Jeremy Burton, Executive Director of the Jewish Community Relations Council of Greater Boston, on "Countering Antisemitism Threats: The Latest Strategies and Tools to Fight Hate," as we host a series of book group discussions based on Deborah Lipstadt's Antisemitism Here and Now.
Each session will be based on just 2-3 chapters of the book, and we hope everyone will have a chance to read them prior to each session.
Discussions will be in person unless the COVID situation and COVID policies change.
February 12, 2023, Session One: What is Antisemitism? Understanding the past to make sense of the present – Chapters 1 – 2
March 19, 2023, Session Two: Contextualizing Antisemitism – Chapters 3-4
April 30, 2023, Session Three – Chapters 5-7
Please RSVP by February 5 to /" target="_blank"> if you would like to join us for these discussions.