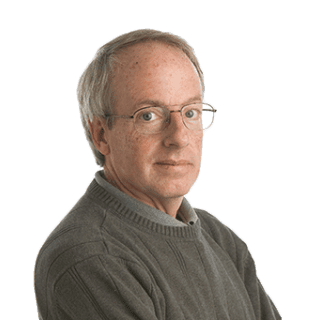 An L.E.D.* Program on Advancing Criminal Justice featuring David A. Moran, Professor of Law at the University of Michigan Law School
Sunday, October 29, 2023
10:30 am-noon
Online only
REGISTER HERE
Join us online for a talk by Law Professor David Moran. Professor Moran co-founded the Michigan Innocence Clinic in January 2009 to litigate claims of innocence by prisoners in cases where DNA evidence is not available. This was the first exclusively non-DNA Innocence Clinic in the country. In its first fourteen years, the clinic has successfully won the release of 41 men and women who had been wrongfully convicted and served a total of more than 650 years of incarceration.
In addition to his work in the clinic, Professor Moran teaches courses in Criminal Law and Criminal Procedure. He has published many articles about various aspects of criminal procedure, especially search and seizure, and has argued six times before the U.S. Supreme Court.
In 2018, the Arab American Civil Rights League and Detroit Branch of the NAACP recognized Moran in its Annual Justice Awards Tribute. In 2016, he was named a Michiganian of the Year by The Detroit News for his efforts to exonerate a Michigan Innocence Clinic client. He also has been named Michigan Lawyer of the Year by Michigan Lawyers Weekly.
Professor Moran will discuss the work of the clinic and delve into some of its most challenging cases with us.
*Learn. Explore. Discuss.