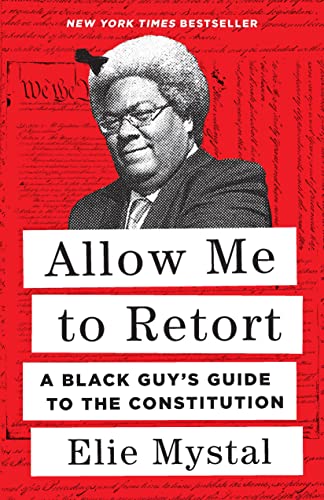 Monday, December 19, 2022
4:00 pm
Online only
Join the Racial Justice Task Force for a discussion of Allow Me To Retort, A Black Guy's Guide to the Constitution, by Elie Mystal.
Mystal is an MSNBC commentator and legal editor of The Nation who turns his razor-sharp wit and legal acumen on our founding document and finds it to be. . .well, awfully white.