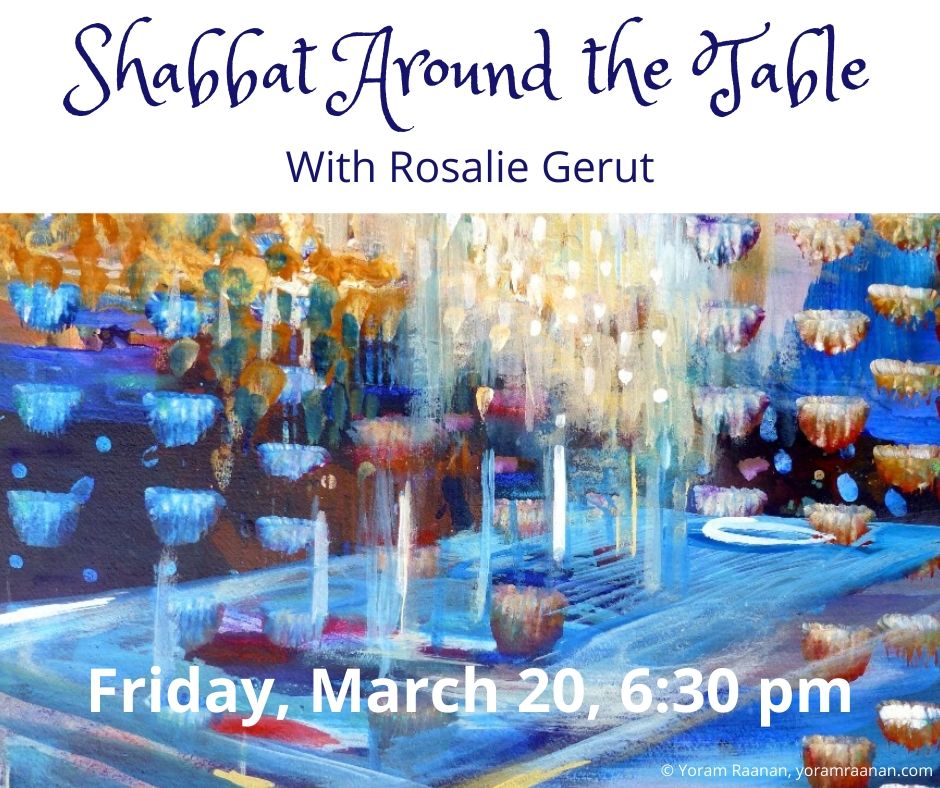 Join KS Cantor Rosalie for a Shabbat Around the Table, on Friday, March 20, 2020. In preparation for the Passover, the theme of the dinner is freedom. KS member Jane Appell will introduce a new initiative to help immigrants.
Menu:
• A selection from Debra's Natural Gourmet
• Please bring salad (with non-dairy dressing) or dessert (no nuts, peanut oil, pork or shellfish)
R.S.V.P. and payment required
R.S.V.P. required to by Monday morning prior to Shabbat.
• Indicate # attending & dietary restriction.
• Let us know if you are able to assist with setup and/or clean up.
Payment: $12/person
• Checks to Kerem Shalom with notation "Shabbat Dinner"
• Place payment in bright yellow envelope in Rosalie's mail slot at KS
• Or mail to Kerem Shalom, P.O. Box 1646, Concord, MA 01742, Attn. Rosalie