Saturday, February 4, 2023
7:00 pm – Dessert & Cocktail Reception (For those joining us in-person)
8:00 pm – Performance – with ASL interpreter. (In-person and Online)
$18 Early Bird Special for tickets purchased by Monday, January 30, 2023.
$25 for tickets purchased after January 30 or at the door.
Online Participants: The deadline for online registration is Thursday, February 2, 2023, at noon. The Zoom link will be sent to online participants on Friday, February 3.
Click below for in-person and online attendance.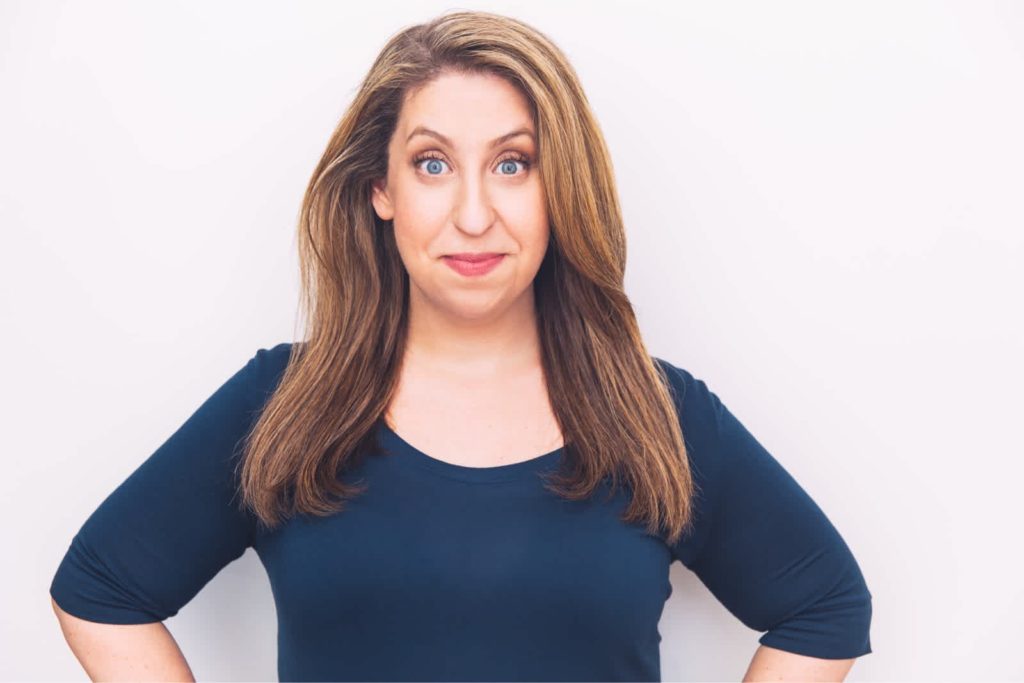 Join Us!
Please join us as we kick off Jewish Disability Awareness and Inclusion month (JDAIM) by welcoming internationally known disability and mental health advocate and professional stand-up comedian Pam Schuller. Pam is known for her use of storytelling and comedy to inspire communities to a new understanding of inclusion.
You may know her from BuzzFeed, Doctor Mike Videos, and NBC, or as one of the under 36 who is changing the face of the Jewish community. Pamela's stories of growing up in a body she had no control over are engaging, powerful, a little bit heart-wrenching, and unapologetically funny.
Pamela has spoken and performed in seven countries, in every state in the U.S., and for more than 95,000 kids, teens, and professionals. She holds a BA in Psychology and Youth Outreach Through the Arts and an MA in Child Advocacy and Policy, as well as post Masters certificates in Executive Coaching and Leadership in the Digital Age.
She has grown that skillset into a repertoire that teaches kids and teens to be proud of who they are, communities to be deeply inclusive, and corporate teams to be innovative and learn to make smart, bold moves.
Pamela doesn't just "tolerate" what makes her different; she embraces it, loves it, and finds the funny in it… all while challenging her audiences to do the same.
We would love to welcome Pam to Kerem Shalom with as large an in-person presence as possible and encourage you to join us for the whole evening. However, for those whose circumstances do not allow for participating in-person, we hope you will join us on Zoom.
Join us for this special evening of inclusion and understanding!