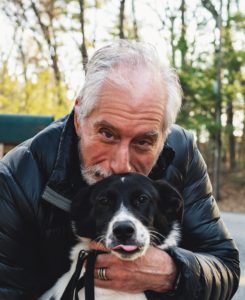 Sunday, January 3, 2021
4:00-5:00 pm

All life on Earth depends on global systems, which, though planetary in scope, can be influenced both by human activities and by non-human events and processes. For most of Earth's history, non-human factors ran the show. But since the 1950s, human activities have become the most powerful drivers of global change, transforming us from passengers on "spaceship Earth" to the de facto crew. Unfortunately, we have no operating manual! Can we learn to pilot spaceship Earth in ways that support human life? Meet Understanding Global Change, a conceptual framework that organizes and explains global systems, drivers of global change, and the changes we are seeing in the world around us. Designed by and for biologists, the model now needs to incorporate issues of equity and social justice.

Joe Levine earned his Ph.D. in Biology at Harvard University, and after teaching at Boston College, dedicated his life to improving science education and public understanding of science. Following a fellowship in Science Broadcast Journalism at WGBH, he produced science features for NPR's Morning Edition and All Things Considered, served as science advisor to NOVA, science advisor for several WGBH Science Unit projects, and helped launch Discovery Channel's Discover Magazine. He co-authored the most widely used high school biology textbook in the United States and is active internationally in providing professional development for science teachers. Joe was recently elected as a fellow of the American Association for the Advancement of Science in recognition of his work championing evolution and climate change education in public schools.