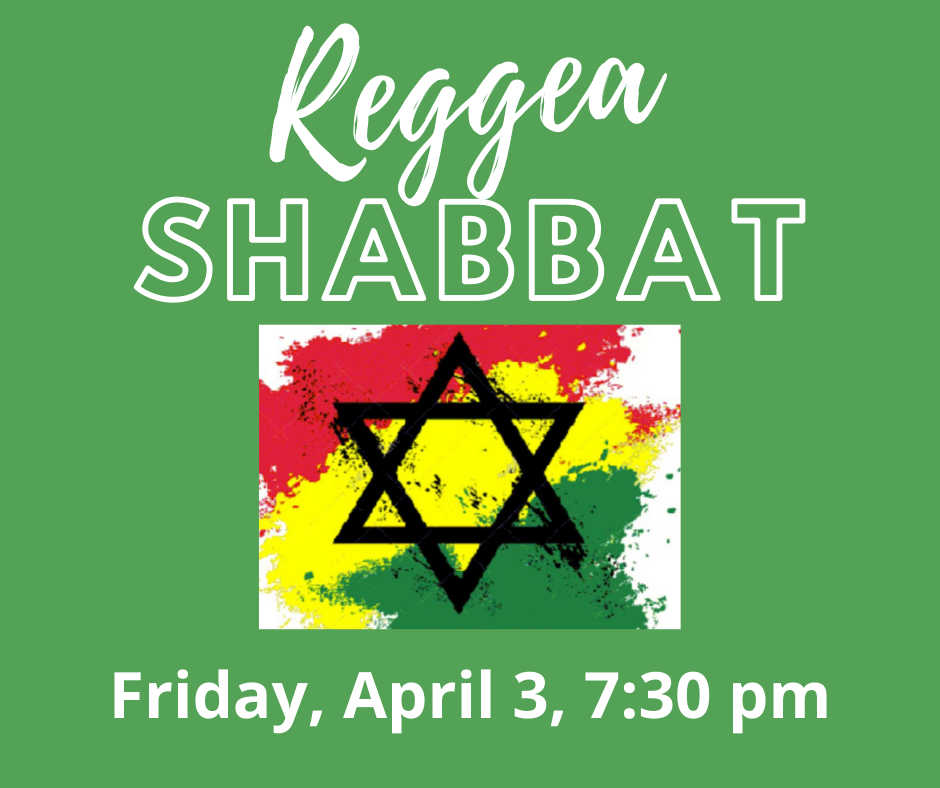 Please join us on Friday, April 3, 2020, at 7:30 pm for a Reggae Shabbat!
The service, led by Rabbi Leigh and KS Cantor Rosalie Gerut will feature Kerem Shalom musicians and singers who will infuse traditional liturgy with reggae tunes—as well as some catchy reggae music! Guest composer and arranger David Sparr, Musical Director for Temple Ohabei Shalom in Brookline, will conduct Kerem Shalom musicians and the chorus.
Reggae music focuses on themes of freedom, liberation, and redemption—clear overlaps with the Passover story. As we get ready to celebrate the Jewish exodus from Egypt during Passover, we celebrate with Reggae music, which draws heavily from the Hebrew Bible—and find interesting symbolic and linguistic overlaps between Judaism and Rastafarianism.
Join us for a Shabbat experience you'll remember!