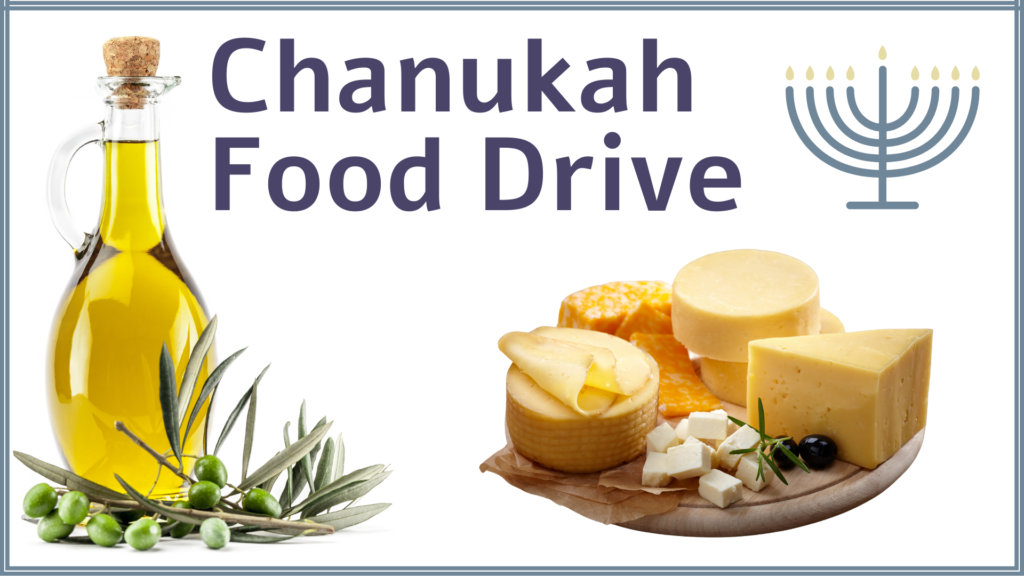 Traditionally on Chanukah we eat foods cooked in oil, to remember the miracle of the Chanukah oil. We also eat cheese to remember the bravery of Judith, who saved her people by slaying the Greek general Holofernes, after feeding him some salty cheese.
For our Chanukah Open Table Food Drive, as we remember Judah Macabee and Judith, we're asking for your donations of:
Olive oil
Shelf-stable cheese (not refrigerated)
Hunger never takes a holiday so please consider donating these items plus additional non-perishables for Open Table and canned tuna and salmon for JF&CS Family Table.
Donations may be left in the KS atrium through the end of December.