Featuring members of the Klezmer Conservatory Band: Hankus Netsky, Merryl Goldberg, Jeff Warshauer & Rosalie Gerut
Sunday, October 16, 2022
10:30 am
Online Only
REGISTER HERE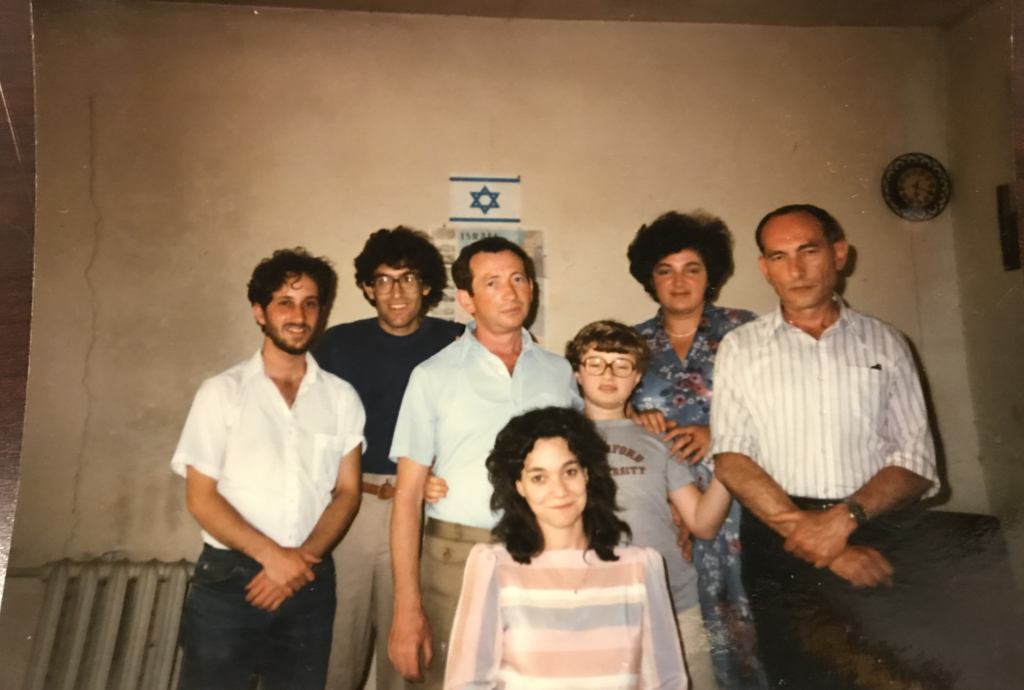 We are honored to be able to report on our trip to the Soviet Union in 1985 on behalf of Action for Soviet Jewry. The trip not only gave us insights that stay with us to this day about the plight of Jews in repressive countries but also put us in touch with geo-political forces that are as relevant now as they were back then.
Our trip introduced us to and gave us opportunities to perform with musicians living in repressed Jewish communities and help refuseniks leave the USSR. We also found ourselves face-to-face with figures who eventually became major players in international politics, including Zviad Gamsakhurdia, who, after the collapse of the Soviet Union, took over the Republic of Georgia, only to be overthrown in 1992 by Edward Shevardnadze, and Tenghiz Gudava, who became one of Vladimir Putin's assassination victims
To reach the refuseniks after we left and report on their dangerous situations, the four of us created a code in music to encrypt names, addresses, and relevant information, something that is now attracting a number of U.S. organizations. But perhaps one of the most poignant takeaways from the experience was an understanding of the immense courage of individuals to stand up for human rights and not back down against repressive politicians and governments. (As we speak, Jews in Russia are once again not being permitted to relocate to Israel.)
---
A multi-instrumentalist, composer, and ethnomusicologist, Dr. Hankus Netsky is co-chair of New England Conservatory's Contemporary Improvisation Department, and founder and director of the Klezmer Conservatory Band.
Dr. Merryl Goldberg is a Professor of Music at California State University San Marcos and Director of the ART=OPPORTUNITY campaign of Center ARTES, dedicated to restoring arts to education. She toured with the Klezmer Conservancy Band for 13 years.
Cantor and educator Cantor Jeff Warschauer is internationally renowned as a klezmer mandolinist. He teaches at Columbia University
Rosalie Gerut, M.A., beloved Cantor at Kerem Shalom and licensed educational psychologist, is an award-winning singer and songwriter, actress, recording artist, and producer as well as a catalyst for personal transformation. She has recorded and toured with members of the KCB.