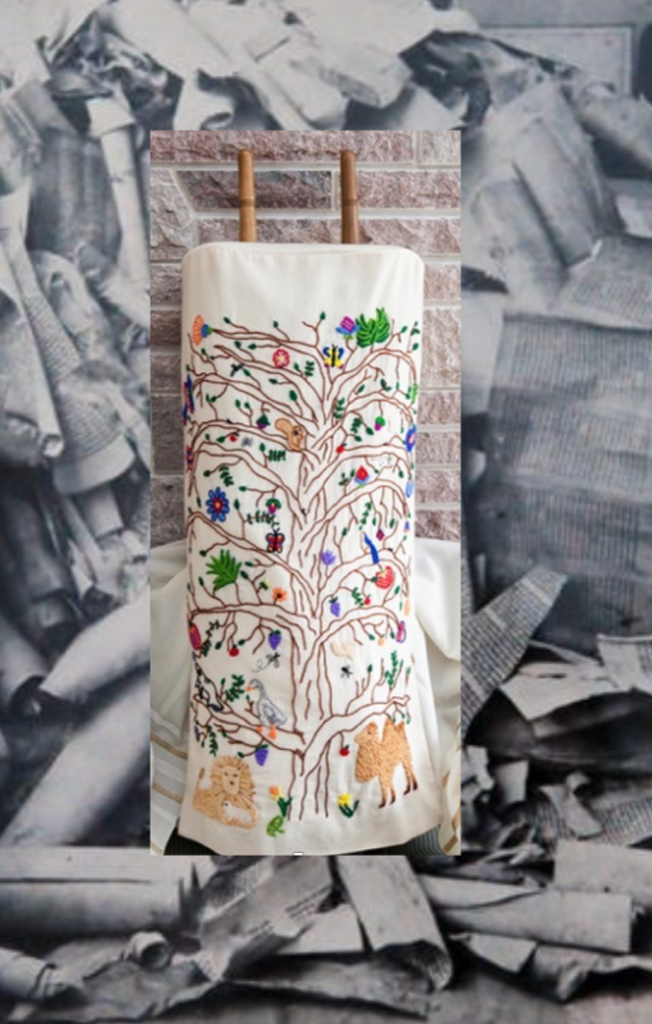 L.E.D. Series 2021 – A Program in Commemoration of Yom HaShoah
Sunday, April 11, 2021
4 pm
REGISTER HERE
Join Kerem Shalom to honor the memory of those who perished during the Holocaust as we witness a remarkable survival story—how 1,564 Torahs from Czechoslovakia were saved, restored, and distributed to synagogues around the world. These Torahs are now in the UK, Europe, Israel, South America, South Africa, and the U.S., and one is housed in the Ark at Kerem Shalom!

Hear and see the full story through a video —The Messenger — produced by Michael Shocket, who brought us Music Speaks last November. Rosalie Gerut, Kerem Shalom's cantor, will speak to the importance of Yom HaShoah prior to the video screening. Following the video, Michael Shocket will have a conversation with two women involved with the Torah scrolls project: Lois Roman, a U.S. Trustee of the London-based Memorial Scrolls Trust, and photographer Sheila Pallay, who took photos of many of the synagogues where the Torahs had belonged. There also will be time for Q & A.
Where does the story begin? In 1942 the Nazis decided to liquidate communal and private Jewish property. All Jewish communities were instructed to send the contents of their synagogues to the Jewish Museum in Prague. More than 40 warehouses were used to store artifacts, Judaica, Torah scrolls, books, and Jewish memorabilia. It is widely believed that the Nazis planned on showcasing these Jewish treasures in what was to be called The Museum of the Extinct Race after all the Jews had been exterminated.
How do we account for the incredible survival of the 1564 Czech Torah scrolls—most found tattered and torn, some with messages or commemorative notes inserted in them? Although badly damaged, they were brought back to life!
Join us on April 11 to learn more, as we remember and honor the victims of the Holocaust during the week of Yom HaShoah.