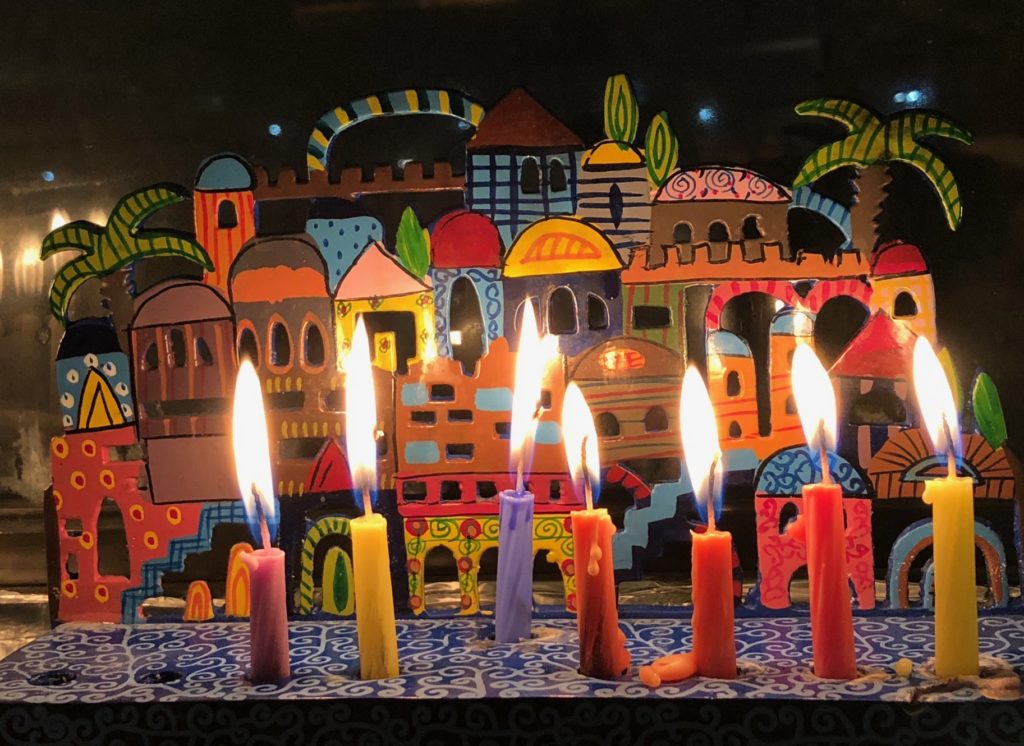 Join the KS community as we celebrate the miracle, warmth, and light of Chanukah!

Concord Community Holiday Celebration
Wednesday, December 1, 2021
4:30 pm – 6:00 pm
In-person only
At: 53 Church Street, Concord

Kerem Shalom and the Town of Concord invite the entire community, young and the young at heart, to celebrate Chanukah! Join Rabbi Darby, Rabbi Sam, Rosalie, and Nancy for a menorah lighting & blessing, music, interactive songs, "latkes to go" from Debra's Natural Gourmet, crafts, Chanukah stories with the Concord Free Library, and gift bags for kids!

---
KS Community Chanukah Celebration and Erev Shabbat
Friday, December 3, 2021
7:30 pm
In-Person only, at KS

Join us for a festive Chanukah Erev Shabbat as we celebrate the Festival of Lights together as a community! Come enjoy an evening of music and merriment. Please bring your menorahs and candles for the shared lighting of all of our menorahs!
Scroll down for a video of the Chanukah candle blessings with Nancy.
---