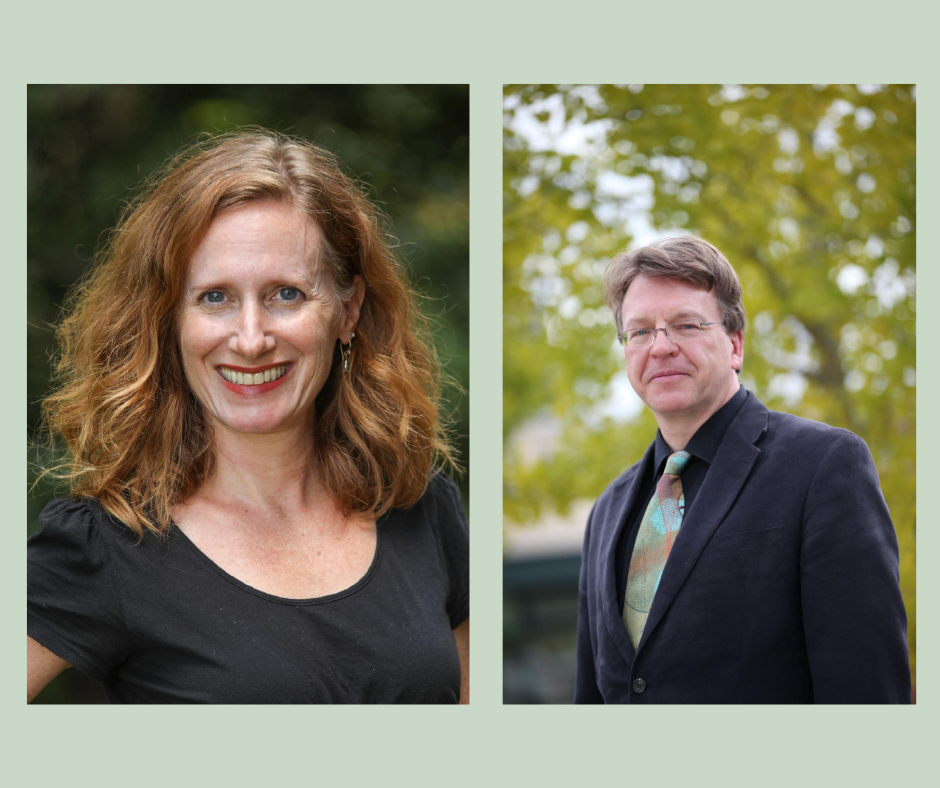 Saturday, March 25, 2023
8 pm
In-person only
RSVP:
Join us for Music for Passover with Stephen Pixley and Special Guest Beth Rubens! Get ready for Passover with an evening of Jewish vocal music by classically-trained soprano and cantorial soloist, Beth Rubens, and Kerem Shalom's own Stephen Pixley.
This eclectic program will feature well-known musical theatre songs, traditional Ladino music, and newly composed musical settings by Mr. Pixley especially for Passover, with original poetry by Barbara Joan Tiger Bass, an Oakland, CA, based poet.
The concert will include world premieres of Steve's new cycle of eight songs about Passover, set to poems by Barbara Joan Tiger Bass, as well as a few other well-known hits by Jewish musical theater composers, a gorgeous traditional Ladino song, and a few additional selections from my own compositions on poems by Balzac, Yeats, and Rilke.
Join us for this exciting evening!
About the Musicians:
Beth Madeline Rubens is an accomplished opera singer with a tremendous coloratura voice. She is the Cantorial Soloist for Bet Aviv Congregation in Columbia, MD, and the former soloist at Hevrat Shalom in Rockville, MD. Beth received her BA in French Language and Literature from Vassar College and her MM in Vocal Performance from The San Francisco Conservatory of Music. Ms. Rubens has performed with the Washington Savoyards, the Opera Theater of Northern VA, Washington Shakespeare, The InSeries, the Washington Opera Society, Livermore Valley Opera, Mission Valley Opera, Theaterworks in the Bay Area, CA, The San Francisco Symphony Chorus, the Bay Area Summer Opera Theater Institute, among others, and as a soloist in several recitals and concerts in the San Francisco Bay Area, New York, Washington DC Metro Area, Rome and Luca, Italy. Ms. Rubens was also a Pacific Region Finalist with the Metropolitan Opera National Council Auditions. She taught Early Childhood and Elementary Music at Rochambeau, the French International School, The Levine School of Music, the Washington Conservatory of Music, and Mundo Verde Public Charter School. Ms. Rubens currently lives in Washington, D.C. with her husband and two children, where she teaches voice in her home studio.
Stephen Pixley is a classical vocalist, voice teacher, musical theater and art song composer, choral director, and klezmer performer. He earned a Master's Degree at the New England Conservatory of Music, a BA from Vassar College, and a second Master's in World Music from Wesleyan University. As a vocalist, he has had solo appearances at Jordan Hall, Trinity Church at Copley Square, the Tsai Performing Arts Center, the Boston Jewish Music Festival, MIT's Kresge Auditorium, and the Isabella Stewart Gardner Museum. Mr. Pixley's recent compositions have included a 14-song cycle of French and German naturalist poems by Rainer Maria Rilke entitled "The Four Seasons à la Rilke," settings of poems by Yeats, Balzac, and James Russell Lowell, and several full-length musicals for children, including bilingual Spanish/English versions of "Peter Pan," "Dr. Dolittle," and "The Princess and the Dragon," and klezmer-influenced productions of "Alice in Wonderland" and "Charlotte's Web." He has also held administrative positions at various music organizations in the Boston area, including the Handel & Haydn Society, the New England Conservatory of Music, the New School of Music, the Boston Early Music Festival, and Brookline Music School, where he received a citation of merit from the Massachusetts House of Representatives for achievement in building community partnerships in the arts.