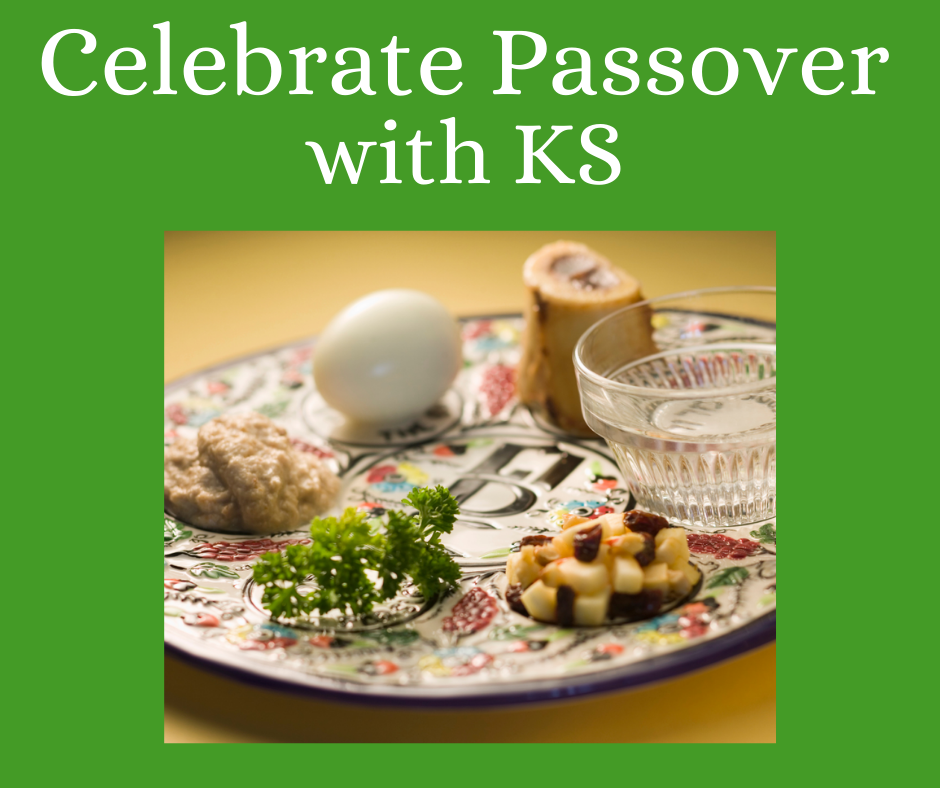 First Nights of Passover Seders
Friday, April 15, 2022
In-Person Only
Are you a KS member who has an open seat at your first night of Passover seder table and would like to host another KS member? Are you a KS member interested in celebrating Passover with another KS member? If so, please email , and we will try to match members with extra seats at the table with members wanting to share the first night seder.
Second Night Passover Seder with KS Cantor, Rosalie Gerut
Saturday, April 16, 2022
7:00 pm
Online only
REGISTER HERE
Join us for a Second Night Passover Seder online hosted by Rosalie. Haggadahs will be available for pick up at Kerem Shalom, or find one online at Reconstructing Judaism.
Please RSVP by April 14 to .
For questions, more information, or to pick up a copy of the Haggadah, please contact .

Passover Teachings with Rabbi Darby & Rabbi Sam
We are excited to share that Rabbi Darby and Rabbi Sam will each lead an online learning seminar related to Passover.

The Complexities of Moses' Inner Life As A Social Activist & Leader with Rabbi Darby
Monday, April 11, 2022
7:00 pm
Online only
REGISTER HERE
Many of us think of Moses as the ultimate example of a social activist and leader, speaking truth to power and demanding freedom for the enslaved Israelites. Many of us are also uncomfortable with the notion of the 10 plagues and the narrative that they impacted ordinary citizens along with the powerful Pharaoh. In his pursuit of securing freedom for the Israelites was Moses uncomfortable with initiating the plagues? If so, why? In this study session, we will look at a Midrash that imagines Moses initially resisting the first plague—dam/blood. We will grapple with questions of Moses' complex inner life, and by implication, we will examine our own.
The Other Exodus: Righteous Women & the Children Who Recognized God with Rabbi Sam
Monday, April 18, 2022
7:00 pm
Online only
REGISTER HERE

We know the story of Moses and Pharaoh, of the plagues against Egypt, and of God's splitting of the sea…but what were the rest of the Israelites doing during this saga? In this study session, we will do a close reading of two versions of an extended midrash (rabbinic legend), and we'll discover characters who teach us what it means to take fate into our own hands—and what it means to offer praise in moments of redemption.
---
---