Sunday, April 23, 2023
10:30 am
Online Only
REGISTER HERE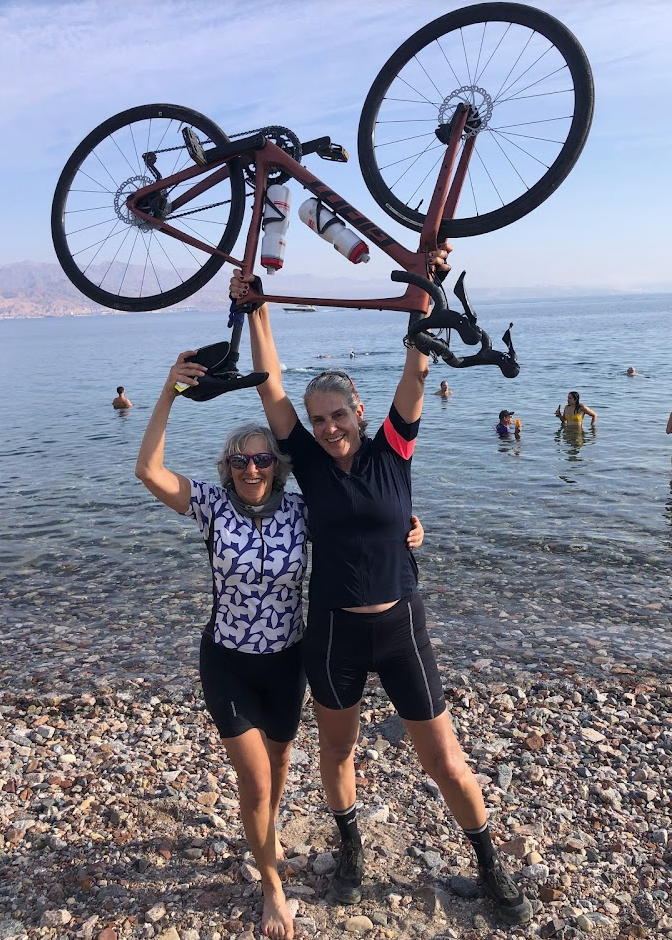 KS member Carole Greenfield participated in the 2022 Israel Ride, a bicycle tour from Jerusalem to Eilat. Join us online to learn about Carole's experience, and see the country through a different lens! The scenery along the way included the hills of Jerusalem, rolling farmland to the Mediterranean, the Arava desert, and finally Eilat, on the Red Sea.
Beyond the highlight of exploring Israel by bicycle, Carole and 170 other cyclists learned about environmental cooperation throughout the region through conversations with alumni of the Arava Institute for International Studies, who today are scientists, activists, and researchers. This bike ride fundraiser supports the Arava Institute, an environmental academic and research institution dedicated to preparing future leaders (Israeli, Palestinian, Jordanian, and international students and interns) to cooperatively solve the region's environmental challenges. The Institute implements on-the-ground projects, conducts cutting-edge research, and has an accredited university-accredited academic program. It works to protect fragile shared environmental resources and eliminate conflict over these scarce natural resources; in so doing, the Institute serves as a model for constructive peacemaking for wider areas of conflict.
Carole will be joined by Rachel Kalikow, Chief Development Officer of the Friends of the Arava Institute, to talk about the experience of bicycling through Israel as well as the Institute's work in environmental peace-building. Hear about how environmental cooperation may offer a path to peace-building through efforts including renewable energy and water solutions for some of the region's most vulnerable communities. The Arava Institute's unique academic program includes facilitated dialogue between the students, which leads to deeper understanding and builds relationships and trust that lasts far beyond a semester on campus.
And… learn how we can eat dates with exactly the same DNA as folks at Masada, 2000 years ago!