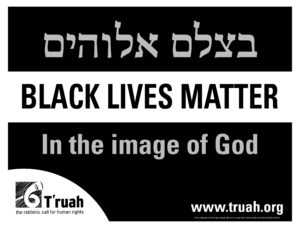 LEARN and ACT
We know that racially-based voter suppression has a long history in the United States. And we know that it didn't stop with the passage of the Voting Rights Act of 1964. The Racial Justice Task Force has identified voter suppression as an area of action and learning that we can engage in as a community. Upcoming opportunities to Learn and Act:
Weekly Voter Suppression Response, focussing on Georgia Senate Run-Off races:
Gather together to organize letter and postcard writing and other ways to join in the effort, to make sure everyone can vote and every vote counts.
Book Club: One Person No Vote by Carol Anderson
December 17, 2020, 7:30 pm
For KS Members
The Kerem Shalom Book group will be discussing One Person No Vote, which presents a historical and contemporary review of voter suppression tactics that have been specifically targeted at the Black community since Reconstruction, through Jim Crow, and in our time.
Join us at the 21 Day Racial Equity Challenge
December 20, 2020, at 4 pm
For KS Members
Have you ever tried to create a new habit?
Rabbi Sandra Lawson says that racism is something we are bathed in, as if we'd been left out in the rain as babies, and simply soaked it in from the very beginning. One way of thinking about racism, quoted by Rabbi Darby: racism isn't the shark in the water, it IS the water. In order to shift the habits of mind that lead to implicit bias, we need to add a habit of looking at, thinking about, and increasing our understanding of racism and the history of racial injustice. Join us in taking this challenge: there are many choices of activities– reading a short article, watching a video, taking small steps. It isn't time-consuming– many activities are only five or ten minutes long. However, we know that adding a daily practice for 21 days is an effective way to add new awareness. We know that practice matters. Go at your own pace. And join us to discuss your experiences.
Racial Justice Forum #2
January 10, 2021, 4 pm
Join Kerem Shalom for a program on voting rights. Steve Whitfield will interview historian Ray Arsenault, the John Hope Franklin Professor of Southern History and Chairman of the Department of History and Politics at the University of South Florida, St. Petersburg, where he has taught since 1980. Ray is a specialist in the political, social, environmental, and civil rights history of the American South. You may know him for his book, Freedom Riders, which was named a New York Times Editor's Choice, selected as one of the Washington Post BookWorld's Best Books of the Year, and awarded the 2007 Frank L. and Harriet C. Owsley Prize of the Southern Historical Association, as the most important book published in the field of Southern history in 2006.
He will focus on the background of the current progressive struggle to overcome voter suppression. Steve will pose questions that will enable him to illuminate the history of voter suppression.
Our Recent Activities:
We held a Community Forum on Racial Justice on November 1, 2020, to explore how our members feel and what actions the Kerem Shalom community might want to take. Rabbi Darby and KS member Norma Shapiro, Board member of the ACLU of MA, inspired us with their experiences and words.
Get Out the Vote Postcard Goal Met!
We met our goal of 3,600 contacts with registered voters in under-represented communities who have been the target of voter suppression, and we plan to continue with phone and text banking! Thank you to everyone who participated.
"We Say Unequivocally: Black Lives Matter"
On August 28, 2020, over 600 Jewish organizations, synagogues, and congregations, including Kerem Shalom, signed this ad in The New York Times stating, "We say unequivocally: Black Lives Matter." We are proud to join them. Our Jewish community must continue to rise up for Black lives—including Black Jews—with all of our spiritual, political, and intellectual resources.
What can you DO to pursue racial justice?
Learn about what initiatives Kerem Shalom is taking and how you can participate! Click here for details.

See the Weekly email for Zoom links for programs, and contact with any questions.