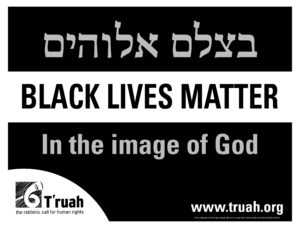 The Kerem Shalom Racial Justice Working Group has planned a series of opportunities for the KS community to join together around Racial Justice action.
Community Forum on Racial Justice (online)
For Kerem Shalom Members
Sunday, November 1, 2020
4:00 – 5:30 pm

Have you had a reaction to recent events in our country? Have you wondered what you can/should do to make a difference? Let's start a conversation to explore how our members feel and what actions the Kerem Shalom community might want to take. Rabbi Darby and K-S member Norma Shapiro, Board member of the ACLU of MA, will inspire us with their experiences and words. We will have an opportunity to speak among ourselves in small groups and come up with plans for future learning and action.
CLICK HERE to register by October 29, 2020
Get Out the Vote Postcard Goal Met!
We met our goal of 3,600 contacts with registered voters in under-represented communities who have been the target of voter suppression, and we plan to continue with phone and text banking! Thank you to everyone who participated.
On August 28, 2020, over 600 Jewish organizations, synagogues, and congregations, including Kerem Shalom, signed this ad in The New York Times stating, "We say unequivocally: Black Lives Matter." We are proud to join them. Our Jewish community must continue to rise up for Black lives—including Black Jews—with all of our spiritual, political, and intellectual resources.
What can you DO to pursue racial justice? Learn about what initiatives Kerem Shalom is taking and how you can participate! Click here for details.

Please click here to see all upcoming events. Contact " target="_blank" data-type="URL" data-id="socialjustice@keremshalom.org"> with questions.