We invite our community to join us in envisioning, designing, and creating a Hope and Healing Quilt! You don't have to be a whiz with a needle, an expert illustrator, or even a creative genius, to take part in this community project.
The focus of this quilt, funded by the Ruderman Synagogue Inclusion Project, is on the silver linings that the last year created, our hope for the future, and the positive lessons we have learned. The project will offer multiple ways for KS members to express and contain the intense experiences of the pandemic year and allow our community to remember and heal from individual and collective losses. We hope members can each find their own "silver linings" to inspire squares on our Kerem Shalom quilt!
Here's how we'll create our KS Quilt…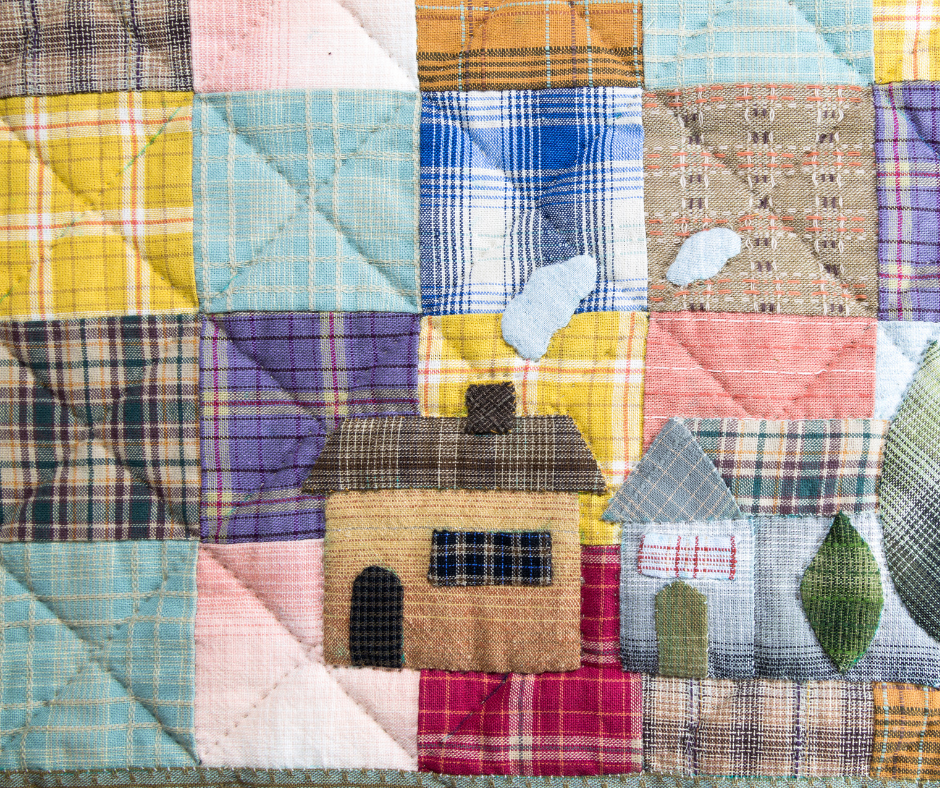 Stage 1 – We will hold several community gatherings, virtually for the present, to discuss the impact that the last year has had on our lives.
Stage 2 – Artists and quilters (and anyone else who wishes to participate) will translate the discussion into a quilt design. Materials will be distributed to those who wish to create individual squares.
Stage 3 – We will hold "Quilting Circles" — opportunities to gather and discuss square individuals are working on, inspire each other, provide technical assistance, and talk.
Stage 4 – We will complete the quilt by sewing squares together, and the quilt will be hung at Kerem Shalom, once the building has been reopened.
If you're interested in taking part in the project, please contact . and share which steps you would like to be part of.
Watch a message from President Deena Whitfield about the KS Quilt project!
The video is closed captioned.