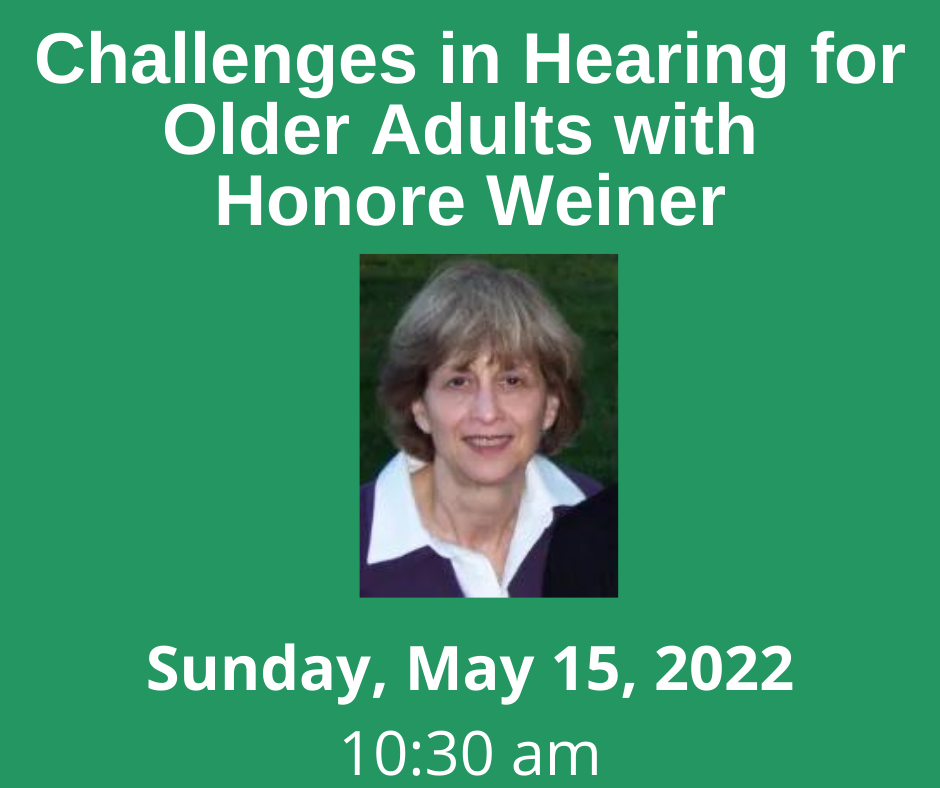 Sunday, May 15, 2022
10:30 am
Online only
REGISTER HERE

Challenges related to hearing and hearing loss become very common as people get older. The National Institute on Aging reports that one in three adults aged 65-74 and nearly half of those aged 75+ have hearing loss. Hearing loss also affects a significant number of people earlier in life—as many as 11% of people aged 45-54 and 25% of those aged 55-64.

Following her Broth Hour session in February, there were requests that Honore Weiner, Ed.D, CCC-SLP talk with us about the hearing difficulties that many of us face. As a result, Honore will share the different types of hearing loss and the impact hearing loss has on our lives. She will also respond to questions. Honore has expertise in the area of aural rehabilitation and has decades of professional and personal experience related to the topic that she would like to share with KS.