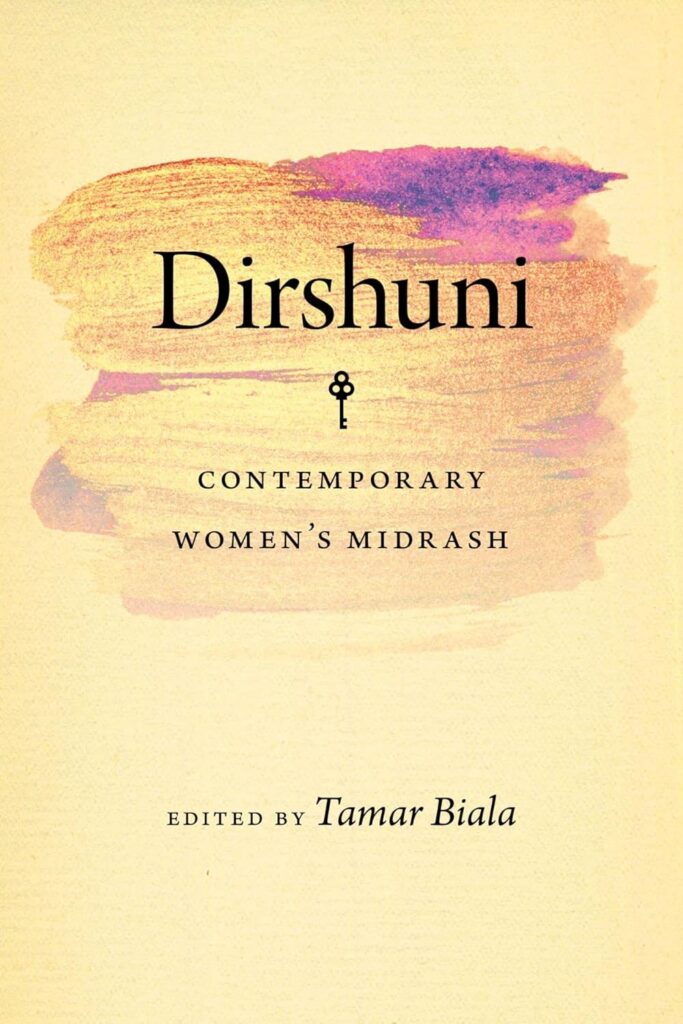 Tuesday, October 17, 24, and November 28, 2023
10:30 am -12:30 pm
Online Only
$75/Kerem Shalom members
$120 for non-members
REGISTER HERE
Please RSVP by 10/12/23
Please drop off or send your checks, prior to Tuesday, October 10, to: Kerem Shalom, P.O. Box 1646, Concord, MA 01742, Attention: Rosalie
How might women have told their stories if they were central characters in the Judaic tradition?
Tamar Biala was one of our favorite teachers at Kerem Shalom, and we are thrilled to have her back with us! Tamar teaches contemporary women's midrashim in various batei midrash, rabbinical schools, and adult education programs in the United States and Israel. She coedited volume one of the Hebrew-language edition of Dirshuni with Nehama Weingarten-Mintz and, in 2018, published volume two.
Oct. 17 – What is the role of God in the patriarchal order?
We will read together several Women's Midrashim which give different answers and use different strategies to deal with the clash between feminism and the patriarchy in Jewish sacred texts.
Oct. 24 – The Binding of Yitzkhak and The Binding of Titzkhak
We will read the story of The Binding of Isaac through Women's Midrash, and then read the parallel story of The Binding of Titzkhak of the Toratah version, check Beittoratah.org.
Nov. 28 – Mamzerim today
Who are they, why do they suffer so much, and what can be done to ease their pain? We will read several Women's Midrashim on the issue that come up with good answers.