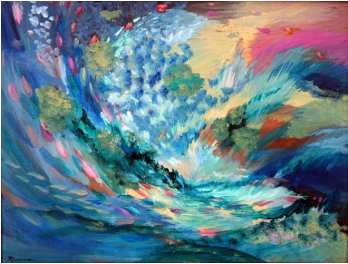 Tuesdays, October 24; November 7, 21; December 5, 19, 2023
10:30 am – 12:30 pm
Online Only
For KS members and the greater community
Cost: Voluntary contributions to Kerem Shalom Adult Programming
Please REGISTER by October 3, 2023
KS member and Certified Spiritual Director (CSD) Carolyn Gold is offering a series of six small group meetings to listen to your inner selves, align your lives to what you hear, and experience what's sacred around you. Using quotes and poetry from religions and different philosophies to open to the mystery in our lives, we will move out of our heads and into our souls.
The purpose of Spiritual Inspiration is to find your truth, your own unique path to follow. There is no map. You will know in your heart when you arrive, as did Abram in Genesis (12:1- 17).