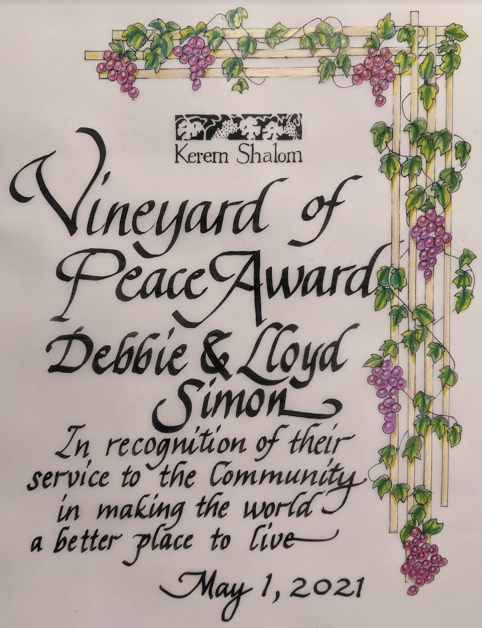 Saturday, May 1, 2021
7:30 pm – 9 pm
REGISTER HERE

Kerem Shalom invites the community to join us for a Havdalah service and award ceremony as we present the 2021 Vineyard of Peace Award to Debbie and Lloyd Simon. We are thrilled to honor the Simons with this award for their dedication and service to the community!
This award recognizes the many contributions of time, energy, and spirit that Debbie and Lloyd have brought to our congregation. Lloyd is a past president of Kerem Shalom, and he and Debbie have provided valuable service in many other roles, including High Holy Day planning and logistics. Lloyd and Debbie were also the first couple ever to celebrate their marriage at Kerem Shalom!
They have been involved in many other community organizations and activities including three different Chambers of Commerce, reading for the blind, and college alumni leadership.
This award, named for the English translation of Kerem Shalom, was created in 1994 to recognize individuals whose life and work embody the spirit of Tikkun Olam—of making the world a better place in which to live.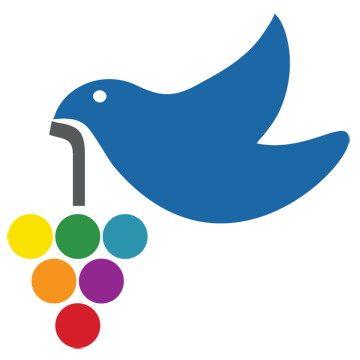 Contributions to Kerem Shalom in Debbie's and Lloyd's honor may be made:
ONLINE – Select "General Fund" from the dropdown menu; select "Dedicate my donation in honor"
OR
By mailing to Kerem Shalom, PO Box 1646, Concord, MA 01742.