KS Afghan Resettlement Fund
It is hard to believe it has been only seven weeks since we welcomed Raiza and Taiba to Concord! Our team members have been visiting daily and the sisters greatly appreciate it. They are learning English through conversations related to daily activities, family photos, and comparisons of customs in Afghanistan and the U.S. We have also begun English sessions with our volunteers and are registering them for ESOL classes.

Health coverage, work permits, and refugee cash benefits are falling into place. Our team has arranged visits with other Afghans in the area. Through shopping, walks in Concord, drives through surrounding towns, field trips including Tower Hill Botanical Gardens and the Boston Common, Razia and Taiba are becoming more comfortable with their new surroundings. They are eagerly awaiting the arrival of their cousin in mid-January, who will be joining them in their apartment.

In the coming weeks, they will continue the arduous process of building a new life in the US. Through a generous donation from a KS member, they have free housing until May. Then we will need to find a long-term rental apartment. We need your help in support of our efforts. Please consider making a donation in any amount to the KS Afghan Resettlement Fund.
Please consider making a donation to the KS Afghan Resettlement Fund!
CLICK HERE to donate. Select "KS Afghan Resettlement Fund" from the drop-down menu.
Thank you on behalf of the KS Immigration Task Force!
KS Furniture and Furnishings Drive
Sunday, January 23, from 11 am-1 pm
Drop-off at KS Parking Lot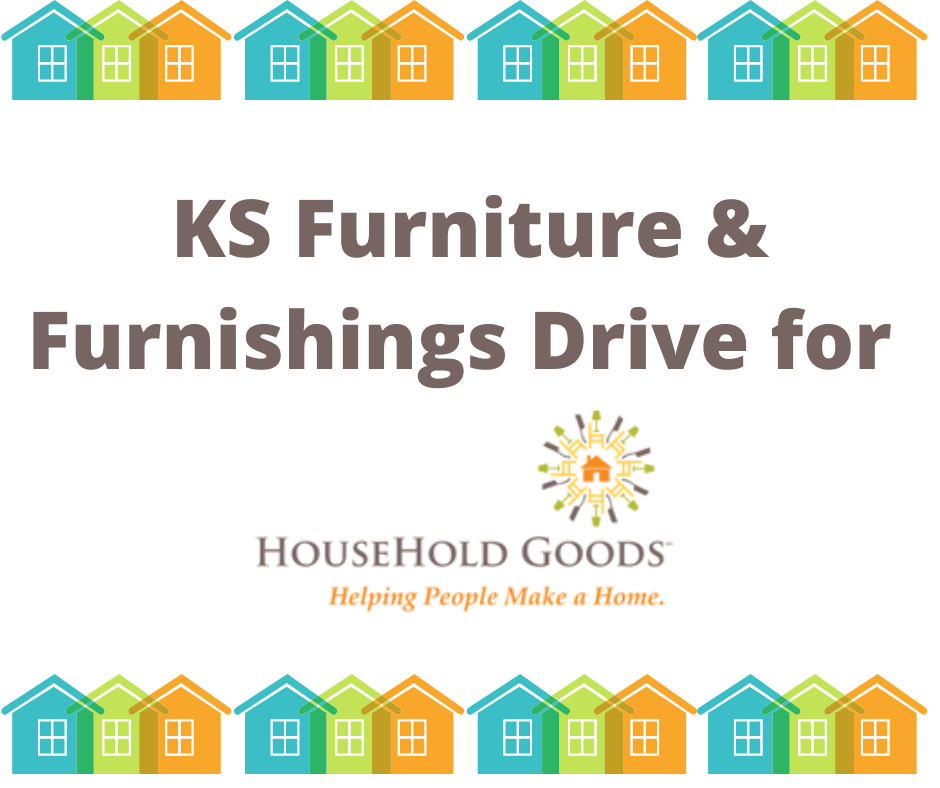 We are busy organizing our Furniture and Furnishings drive to help replenish the shelves at Household Goods in Acton. They have been supplying goods to recent evacuees from Afghanistan.

Small items can be dropped off at Kerem Shalom on Sunday, January 23 between 11 am – 1 pm. If you are planning to make furniture or household donations, please email us at so that we're prepared!

For larger items, we will be picking up as much as we can in Concord on Sunday, Jan. 23. Please email us at to arrange pick-up. Items must be in your garage or outside.

In addition, if you have access to a pick-up truck for that date, please let us know. We have a couple already lined up, but the more we have, the more furniture we can move. If you like, you can bring items to Household Goods yourself, on Tuesdays, Thursdays, or Saturdays from 9 am to 12 pm, and you do not need an appointment. Just drive up, and they take it right out of your car.
As you see friends and family over the next few weeks—try to gather up any of these items. Everything must be in very good condition.
The greatest needs right now are
good quality (no stains, rips or holes) mattresses and upholstered furniture
glassware sets (no wine glasses, please)
hand towels and washcloths
blankets and comforters in all sizes
dining room tables
pots and pans
CLICK HERE for a full list of items being collected.
Another way to help is by purchasing goods on the Household Goods Amazon Wish List. Just click and purchase!