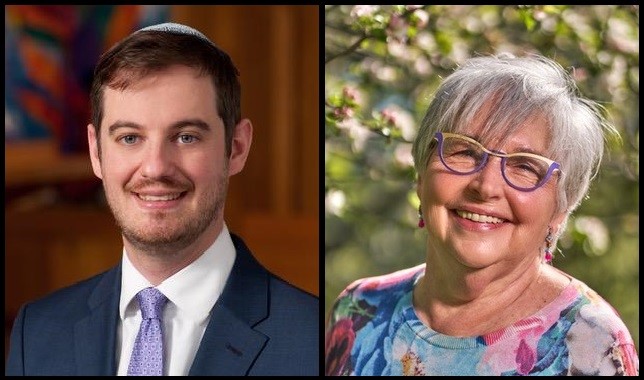 Sunday, January 9, 2022
10:30 am
Online only, for members
CLICK HERE to register
Welcome to Kerem Shalom's first Broth Hour of 2022, with Kerem Shalom members and hospice workers, Rabbi Ari Abelman and Susan Phillips.
Rabbi Ari Abelman grew up in Lexington, MA, and became interested in the rabbinate after many years of living in, loving, and leading Jewish communities. He discovered chaplaincy work while in rabbinical school and finds great meaning working in hospice care and accompanying people during some of the most profound and difficult moments in their lives. He is also the husband of Rabbi Sam, KS's Director of Congregational Learning.
Susan Phillips grew up around the Boston area. Her work life has included teaching, counseling, and Integrative health coaching. Her most cherished role has been primary caregiver for her father and her Aunt Sophie. During their poignant and sacred final days, she was deeply affected by the caring, supportive presence of hospice volunteers. In an effort to pay their kindness forward, she feels privileged, for the past few years, to work as a Hospice Volunteer Companion at Care Dimensions. Susan and her husband Ray have been active members of Kerem Shalom since 2015.