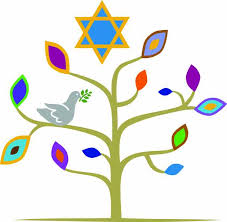 Join us for a Kerem Shalom Shabbaton on February 28 & 29, 2020!
The Rabbis of the Talmud taught that when the month of Adar begins, joy should increase, and so. . . the Kerem Shalom community will joyfully celebrate the first Shabbat of Adar together!
Friday, Feb. 28, 7:30 pm: Cheryl Steinberg, Scott Sancetta, and Rabbi Darby will lead a meditative Shabbat service, open to all.
Saturday, February 29, 10 am: Rabbi Darby and Rosalie will lead an interactive, conversational Shabbat morning service. We will be delighted to welcome Wendy Humphreys to the Bima to lend her beautiful voice to help lead Shabbat morning prayers!
Kiddush lunch to follow hosted by the Torah Conversations Group.
R.S.V.P will be appreciated by Thursday 2/27 to .
Saturday, February 29, 7 pm: Havdalah service followed by screening of A Place for All, with closed captions, as the closure to our KS Jewish Disability Awareness and Inclusion Month events.
Followed by community conversation with Rabbi Darby, who is featured in this film. See also the links for more about A Place for All and JDAIM.