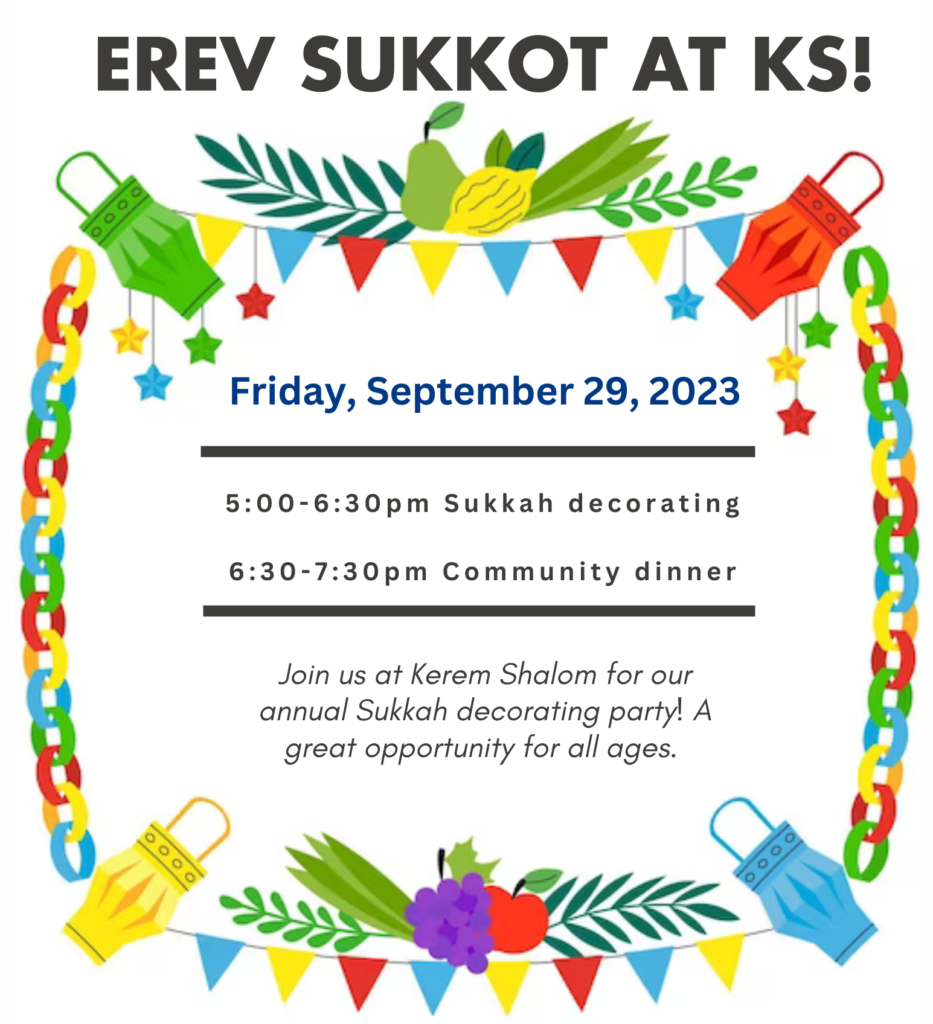 Please join us for our Sukkot celebration at Kerem Shalom! From 5:00-6:30 pm, we will decorate the Sukkah together. Children—and all ages—are invited to participate in Sukkot crafts and assist us in hanging decorations around the Sukkah. Sukkah decorating will be followed by a Community Dinner in the Sukkah (weather permitting). Rabbi Darby will open the Dinner with Shabbat prayers, and we will close with some songs led by Rabbi Darby and Rosalie.
There is no fee to attend, but please RSVP by Wednesday, Sep. 27 to:

* Although Sukkah decorating is a weather-dependent activity, our Sukkot dinner will take place rain or shine.
---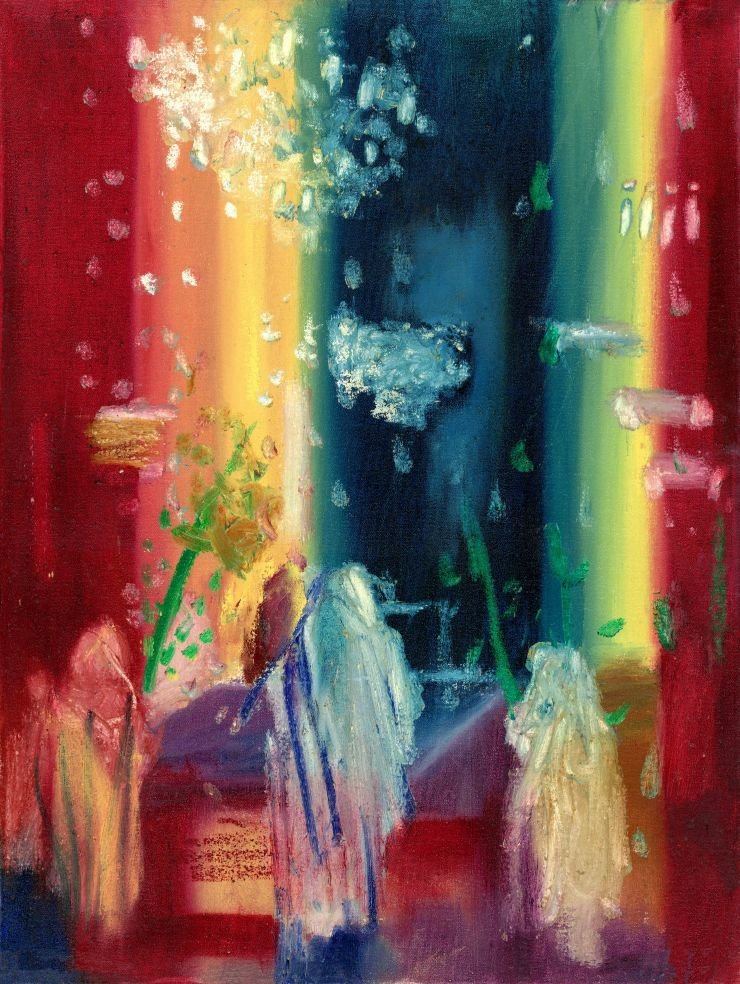 Women's Gathering in the Sukkah
Sunday, October 1, 2023
10:30 am – 12:30 pm
In-person Only
All women are welcome to join members of our KS study groups to share the history of Sukkot and the significance of this special holiday. Following the discussion, we will enjoy a friendly brunch.
We welcome your contributions of healthy food for a tasty potluck meal. Please remember that our community avoids nuts and shellfish. Please be sure to label food items Gluten Free, Dairy Free, or Vegetarian as appropriate.
RSVP by Thursday, September 28, 2023, to:
In the case of inclement weather, we will move our gathering inside.
---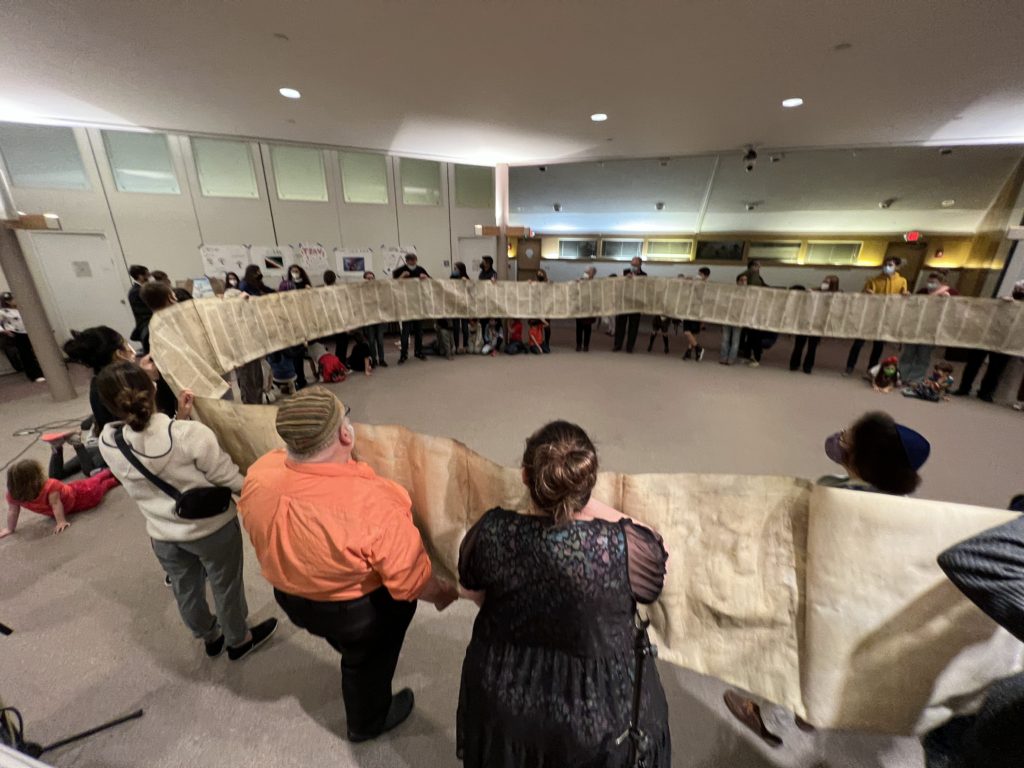 Celebrate Simchat Torah with KS
Friday, October 6, 2023
Join us as we celebrate Simchat Torah ("Joy of Torah") and complete the annual cycle of reading the Torah. Our festivities, which will be in-person only, will include:
A Tot Shabbat from 5:45-6:15 pm
A Community Dinner from 6:30-7:30 pm (pizza & salad)
A Simchat Torah Celebration with Dancing from 7:30–9 pm (led by Rabbi Darby & Rosalie with Kerem Shalom's Klezmer Band)